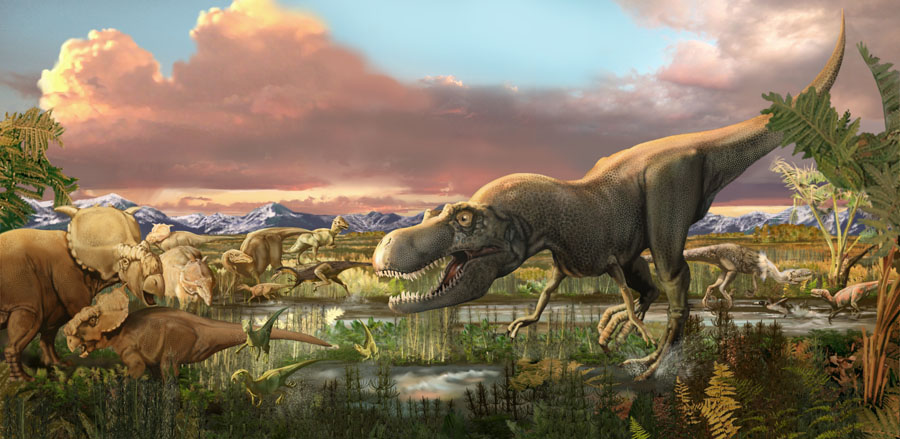 Time period shown: Cretaceous
Pictured:
Pachyrhinosaurus
Did you know?
From Dr. Anthony Fiorillo's article in Scientici American Magazine:
"A few more sweeps with the whisk broom, and the bone at my knees suddenly came into focus. I was looking at the snout of a Pachyrhinosaurus, a particularly odd horned dinosaur, a rare relative of Triceratops. It was not the fi rst, or even the second, fossil of this creature found in Alaska, but I could already see parts of this skull that were not preserved on the others. Continued excavation at the site--with picks and shovels supplementing our whisk brooms--yielded the bones and teeth of at least three other dinosaur species. It would take another year for me to realize we were also crawling over seven more skulls of Pachyrhinosaurus. They were close in age and had probably died together in a flood or other catastrophe. This grouping was the first evidence that horned dinosaurs north of the Arctic Circle behaved gregariously...." Read more....