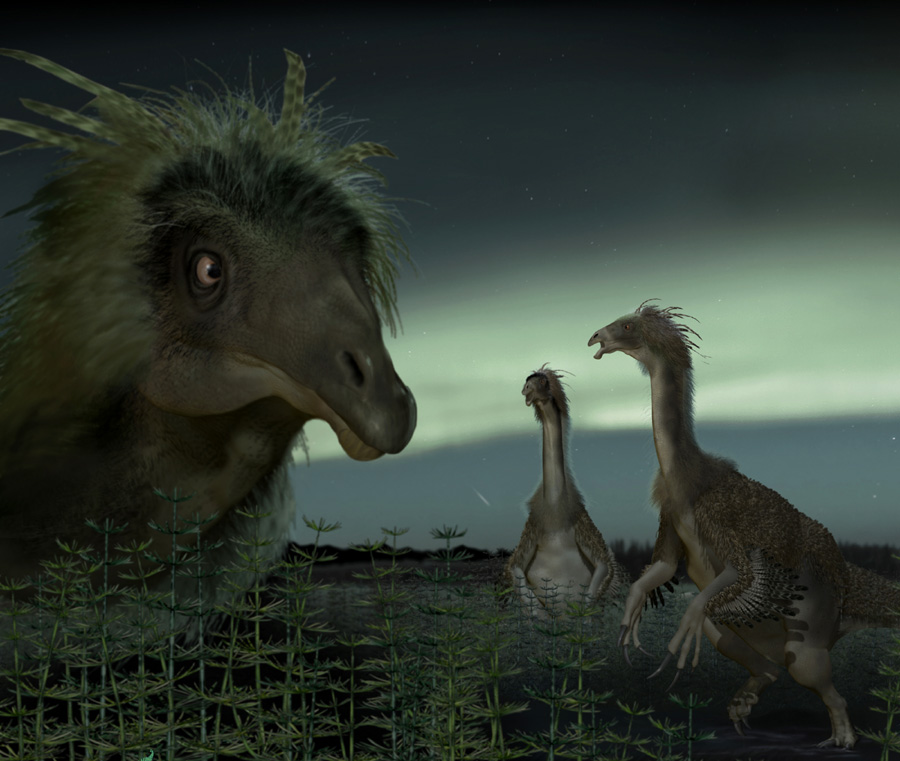 Time period shown: Cretaceous

Pictured:
A feathered Therizinosaur, a very large theropod dinosaur.

About this image:
The long arms and giant claws of Therizinosaurus make these animals amazing to look at -- even before you consider the most recent evidence that they were feathered dinosaurs. Karen was lucky enough to work with Dr. Tony Fiorillo of the Perot Museum of Nature and Science on this reconstruction for the Society of Vertebrate Paleontology meeting in late 2013.

Did you know?
The Therizinosaurs fossils being studied by Dr. Fiorillo are from Alaska, so Karen has shown these animals under the lights of the aurora borealis!