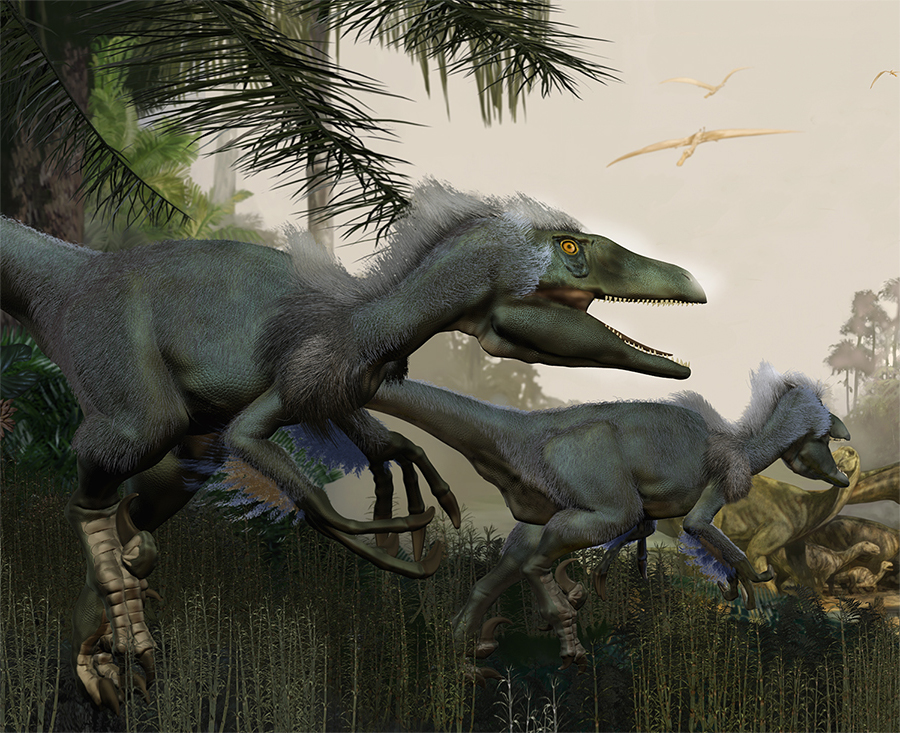 Time period shown: Cretaceous

Pictured:
A feathered deinonychus, whose name means "terrible claw."

About this image:
Deinonychus have been included in many of Karen's murals and are among her favorite animals to paint: They're fierce-looking, sleek and always popular with kids.

In the years Karen has been painting, the understanding of Deinonychus has increased, and Karen now shows the animals feathered... but if you look through her web site, you will find other, earlier versions representing the "featherless" reconstruction!

Did you know?
Deinonychus remains are often found close to those of the herbivorous Tenontosaurs, suggesting there was a close predator-prey relationship between these two Cretaceous animals.


Notes:
This image appears in the new Dino Store at the American Museum of Natural History.