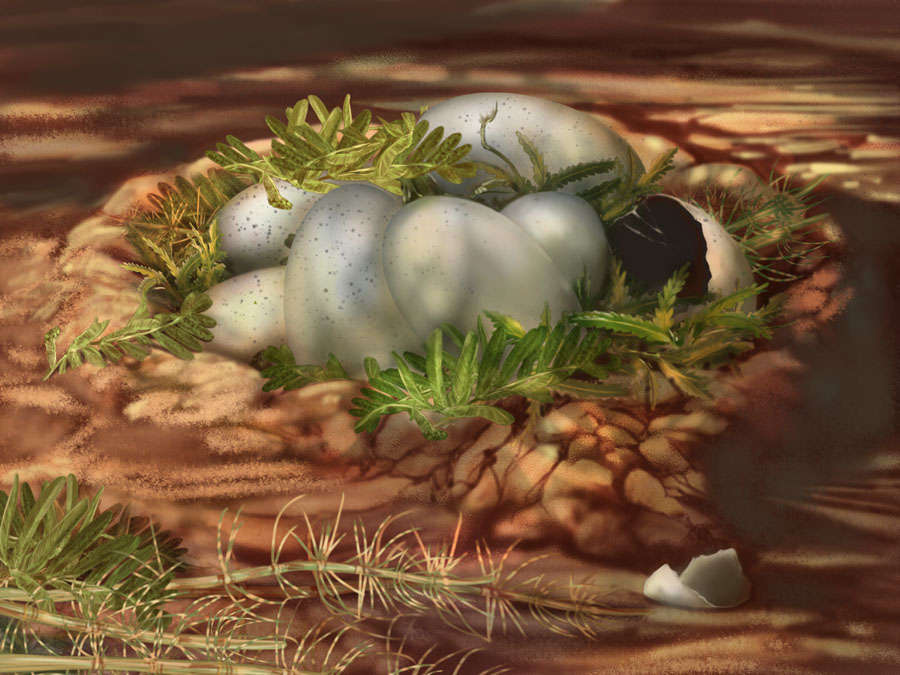 Time period shown: Cretaceous

Pictured:
Triceratops nest

About this image:
Triceratops always appears near the top of any list of best-known and best-loved dinosaurs, and their three-horned appearance—while not unique to Triceratops—makes them one of the first dinosaurs kids can identify.

Triceratops' distinctive profile is only one of the fascinating physical characteristics of these ceratopsians, however: Mature Triceratops were more than 30 feet long and could weigh 15,000 pounds or more. At that size and weight, a Triceratops could be every bit as heavy as a T. Rex (something to remember the next time you think about a confrontation between these two popular Maastrichtian creatures).