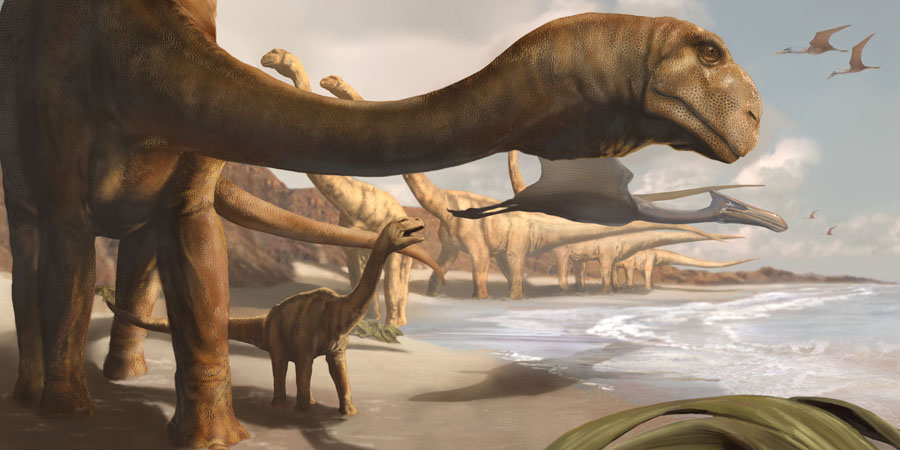 Time period shown: Cretaceous

Pictured:
Angolatitans and pterosaurus

About this image:
Angola's first dinosaur was discovered in 2005, about 35 miles north of Luanda. This new species of sauropod, named Angolatitan adamastor, is one f the few occurences of its kind in sub-Saharan Africa in the Late Cretaceous.

Did you know?
Does the site of a large herbivore tracking across a dry desert surprise you? Today, African elephants occupy the same area in much the same climate, so which the desert conditions may have been harsh, Angolatitan found ways to survive then as the elephants do now.


Notes:
Angolatitan was about 40 feet long, and lived 90 million years ago.