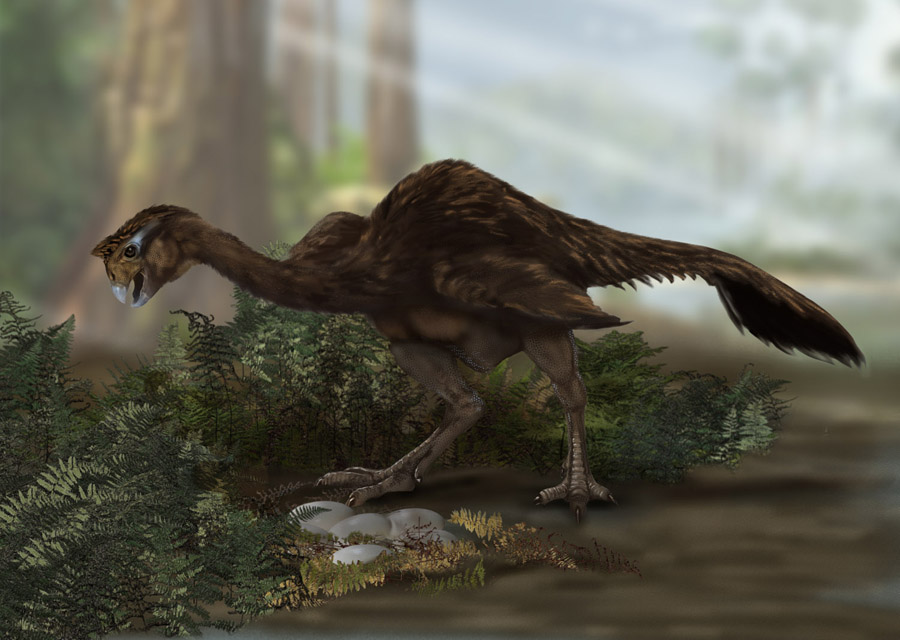 Time period shown: Cretaceous

Pictured:
Citipati, an oviraptor

About this image:
Fossil specimens of Citipati found in Mongolia provide a fascinating look into the lives of ancient animals: Several fossil individuals have been found preserved as they sat on their nests, brooding their eggs. This evidence of nesting is one of the many links connecting modern birds with dinosaurs.

Did you know?
Although the family name for Citipati, Oviraptoridae, means "egg thief," it is possible oviraptors have had a bad rap, at least in part: Early finds of oviraptor fossils were near fossilized eggs, and the 'raptors were thought to be egg thieves. It is possible they were, but it is also possible the eggs they were found near were their own.