Agujaceratops for Witte Museum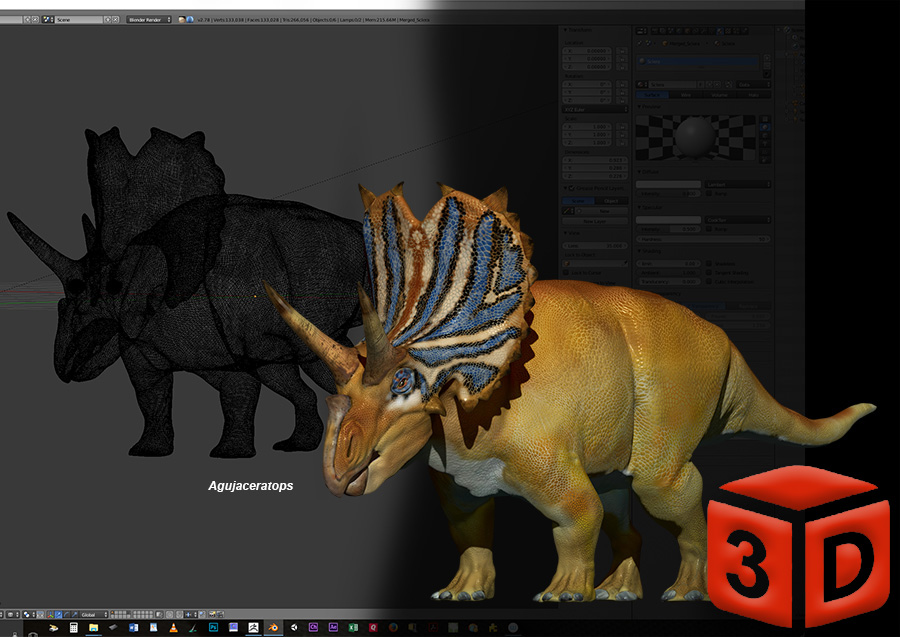 Time period shown: Cretaceous
Pictured:
Agujaceratops
Did you know?
Karen's work for the Witte included creating more than 100 3D models, including a dozen large Cretaceous herbivores and carnivores and dozens of Cretaceous plants. Karen especially enjoyed working with Dr. Thomas Adams on a complete herd of Agujaceratops, found in what is now the Big Bend region of west Texas.
Karen and Dr. Adams created color phases for the bulls, cows and 'chicks' indicative of the kinds of color patterns they may have exhibited in life.
Notes:
Working with team members across North America -- or around the world -- requires a workflow that allows team members to review and commentt on animals and images, from layout to completion. Karen's digital modeling allows members of the design and science review teams to look over her work, wherever they are.
Here's an example: This model was used to help team members review coloration, anatomy and other animal characteristics during the project. Because the color of the online review is close (but not exact), Karen also uses a 24/7 online project management site, so designers and other team members can see and download color-exact files that might be too large for online review.
Click below to rotate and spin this Agujaceratops in 3D space... just the way our review teams did during this project!