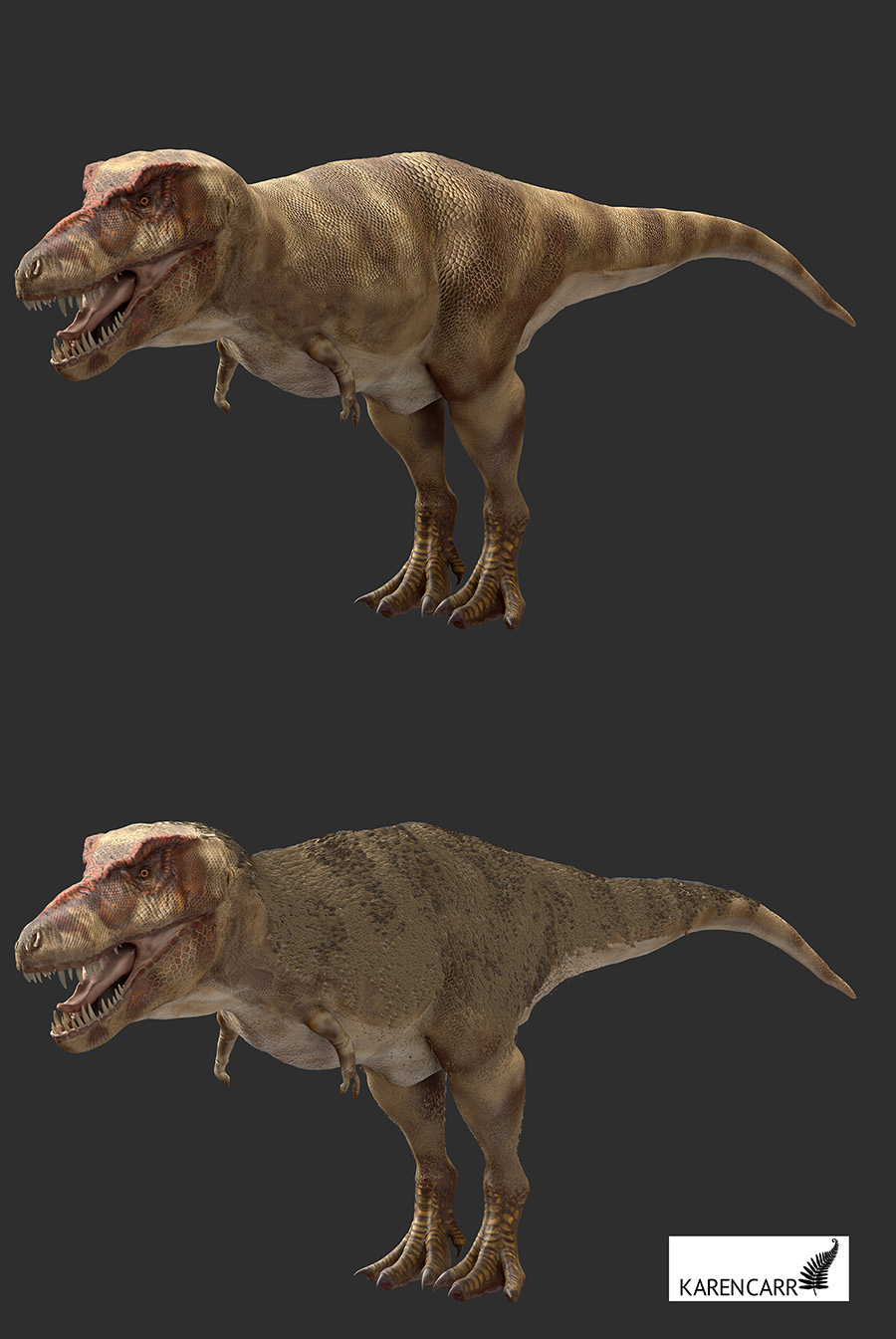 Time period shown: Cretaceous

Pictured:
T. Rex, with and without feathers

Did you know?
Popular culture and more than 100 years of paleontology makes us think of T Rex and most other dinosaurs as scaled creatures like modern lizards. But there is no doubt some dinosaurs did have feathers, and T. Rex is one of the Cretaceous critters who may have had feathers, scales, or a combination of both. It's even possible Rex had feathers just (or primarily) when young: to aid in thermal regulationn

Karen's reconstruction of T. Rex for the Witte shows him both ways!