Quest for African Dinosaurs cover image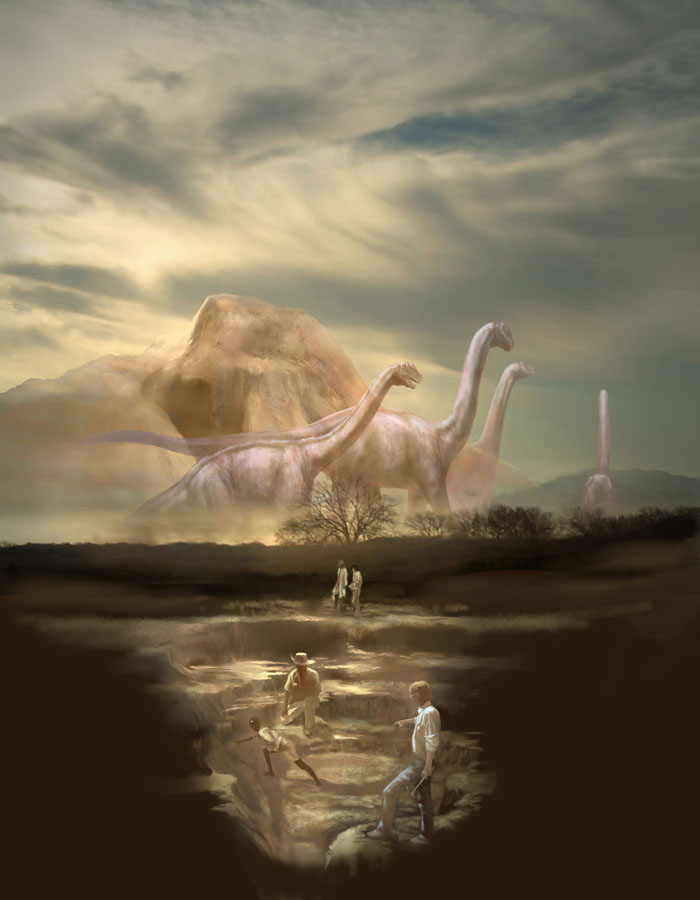 Time period shown: Modern

Pictured:
Paleontological research in Africa

About this image:
The cover for "Quest for African Dinosaurs" shows a scene from early paleontological research in Africa, with imagined sauropods in the distance. The cover marks just one of many collaborations between Karen and Dr. Jacobs. Dr. Jacobs earlier work, "Lone Star Dinosaurs", as extensively illustrated by Karen and became one of the best-selling books for Texas A&M University Press.

Did you know?
The Johns Hopkins University Press is America's oldest university press and today is one of the world's largest university presses. JHU Press publishes 58 scholarly periodicals and more than 200 new books each year.

Karen provided the cover image for Dr. Louis Jacob's "Quest for the African Dinosaurs: Ancient Roots of the Modern World," one of many collaborations between Karen and Dr. Jacob.

Dr. Jacob's book was the Winner of the Colbert Award for the best adult book about dinosaurs.