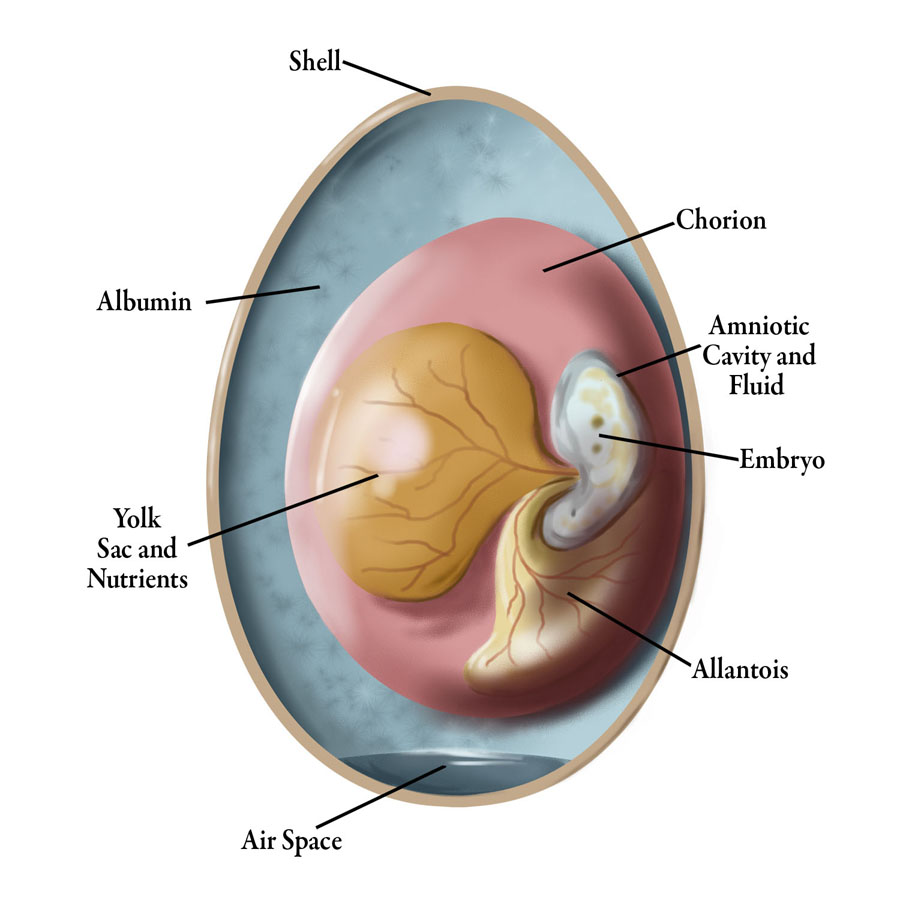 Time period shown: Modern

Pictured:
Hardshelled-cleidoic egg

About this image:
Cleidoic eggs are laid by reptiles and birds: They are laid on land and have a fully enclosed shell, which can be hard or flexible (as with some turtles and snakes, for example).

Did you know?
Cleidoic eggs are also called "amniotic" eggs, because they are a characteristic of a class of animals called amniotes, which includes reptiles and birds.