West Virginia Coal Forest museum gallery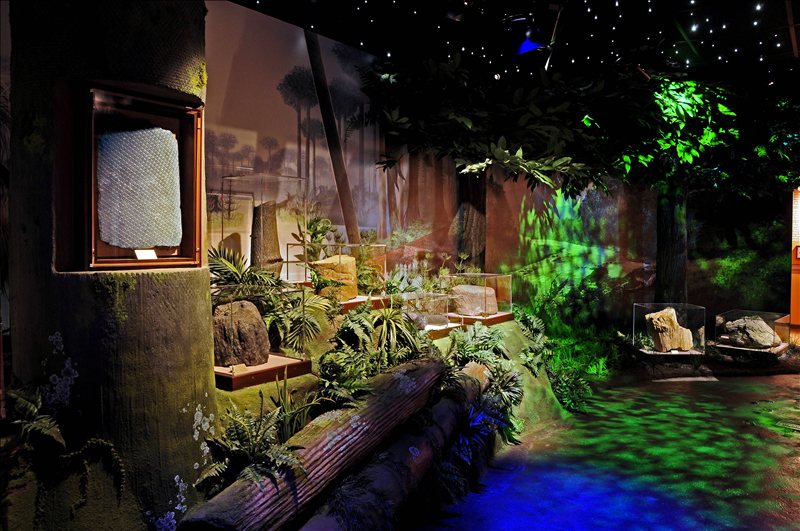 Time period shown: Pennsylvanian

Pictured:
West Virginia State Museum gallery, showing Pennsylvanian forests that contributed to the coal deposits now found in the state.

About this image:
Coal has played an important and undeniable role in the history of the United States and West Virginia.

West Virginia is blessed with enormous reserves of bituminous coal. These coal deposits occur in all but two of the mountain statesí fifty-five counties. Underlying the topography of the state are sixty-two individual seams of coal considered economically minable.

Records indicate the early settlers in the western sections of Virginia were quite aware of the rich black resources. Coal is reported to have been mined as early as 1810 when a mine was operated near Wheeling, in the northern panhandle. The growth of the salt industry led to the opening of mines to supply furnace fuel during the 1820ís and 1830ís. The other coal fields in the state began to develop in the following two decades. Most of the coal produced was for local business and domestic consumption. Only along navigable rivers was the coal exported to distant markets.

The commercial coal industry began to grow with the arrival of the railroads in the coal fields. The year 1883 is an important year in West Virginiaís coal history. The major rail lines were completed that year and production totaled nearly 3 million tons.