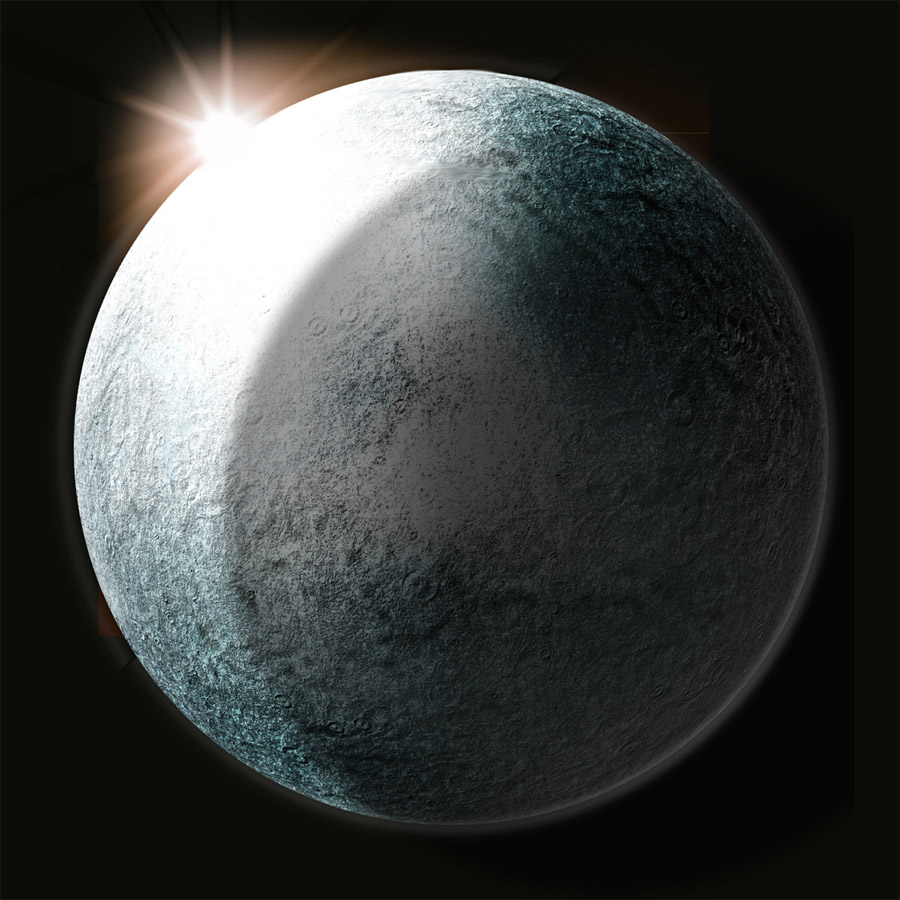 Time period shown: Pre-Cambrian

Pictured:
"Snowball Earth," the early Earth covered by glaciers and slush- or ice-bound oceans

About this image:
Some of the geophysical features of very ancient rocks and sediments can best be explained -- some scientists believe -- by the hypothesis that at some point prior to the Cambrian the Earth was covered in large part by ice. This "Snowball Earth" hypothesis suggests that glaciers covered all or almost all of the land, and that ice covered all or most of the oceans.



Notes:
Snowball Earth is hypothesized in part because of the evidence of glacially-formed sediments on land masses that were at tropical latitudes when the sediments were formed... The formation of glacial sediments at the tropics strongly suggests that the entire Earth would have been ice covered, but it is difficult to demonstrate the every portion of the Earth was so covered.