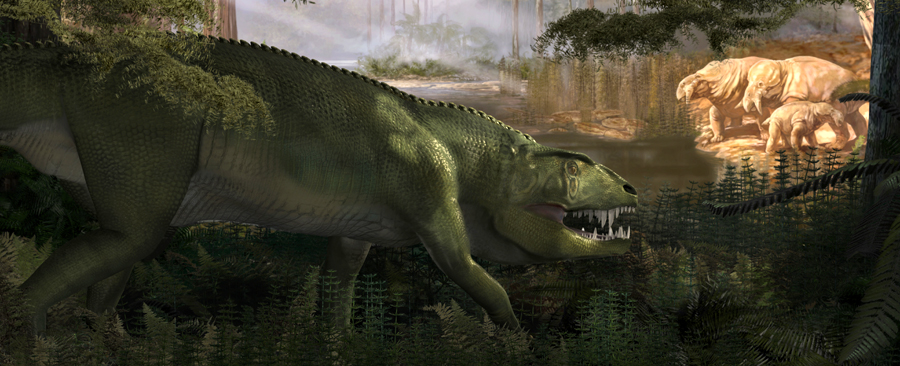 Time period shown: Triassic

Pictured:
Postosuchus kirkpatricki

About this image:
Postosuchus were large predators of the Middle and Late Triassic, in what is now North America. First found as fossils in Texas, Postosuchus may have weighed up to 700 pounds and more than a dozen feet in length.

Did you know?
Postosuchus were long, heavily-built animals, but their short front legs and lengthy tail suggest they may have been suited to walking on just two rear legs some -- or even much -- of the time.


Notes:
This image appears in the new Dino Store at the American Museum of Natural History.