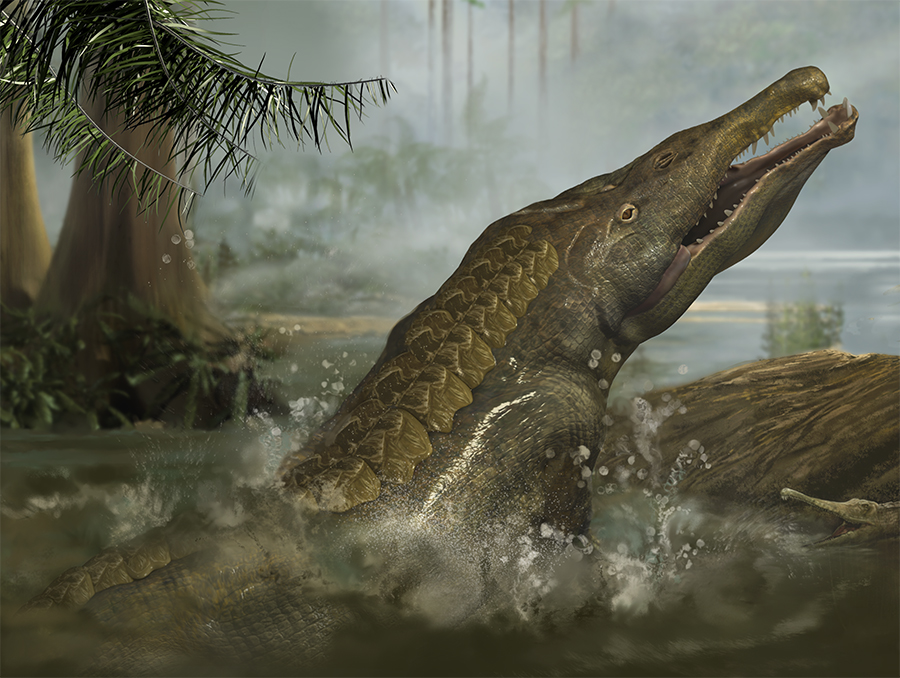 Time period shown: Triassic

Pictured:
Smilosuchus

About this image:
Smilosuchus was a phytosaur from the Late Triassic. Its body shape and habitat make it resemble modern crocodiles and alligators to modern viewers.

In fact, phytosaurs are related to the line of animals that became crocodile-like archosaurs, but they evolved before that line split from the group that would become bird like... so they are related to both lines!

Did you know?
The name phytosaur means "plant reptile" and phytosaurs were first (but incorrectly) thought to be plant eaters.


Notes:
This image appears in the new Dino Store at the American Museum of Natural History.