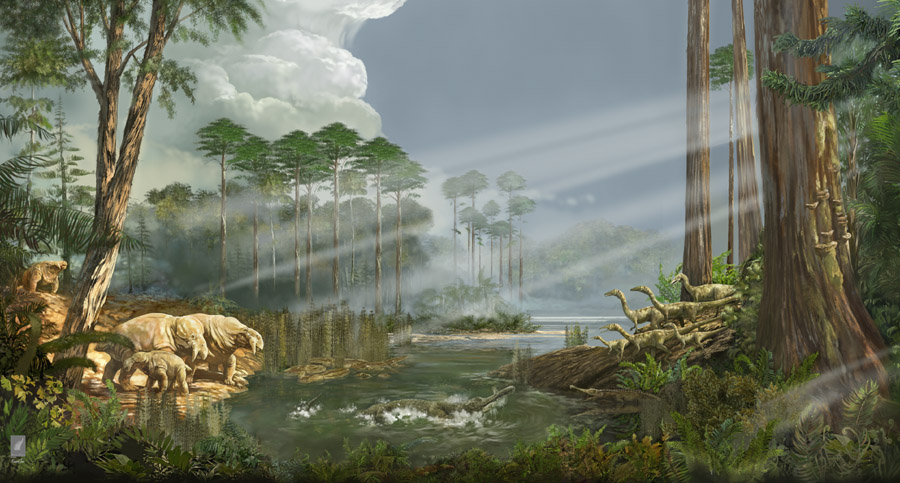 Time period shown: Triassic

Pictured:
Placerias, Coelophysis, Phytosaur and Metoposaur

Did you know?
Part of her Ancient Life Series, Karen's "Triassic Landscape" is on permanent display at The Sam Noble Oklahoma Museum of Natural History, in Norman, Oklahoma. Karen's huge mural shows Triassic animals and plants at or near life size, including the tusked Placerias, a pack of Coelophysis, and crocodile-shaped Phytosaurs. Metoposaurs, large frog-like amphibians that grew to a length of 3 meters or more, are also included.

Like other murals in the Ancient Life Series, "Triassic Landscape" also features painstaking reconstructions of the plants and landscapes of the past. Karen would like to thank Dr. Rick Lupia of the Sam Noble and Dr. Bonnie Jacobs of Southern Methodist University for their invaluable assistance on this image and on many other images featuring ancient plant life.