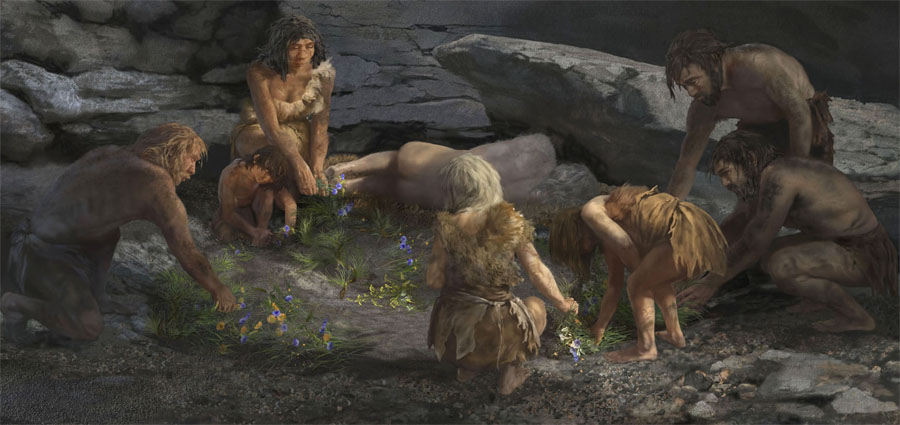 Time period shown: Modern
Pictured:
Homo neanderthalensis burial at Shanidar Cave in the Zagros Mountains of Kurdistan in Iraq.
About this image:
Neanderthals living in Shanidar Cave 60,000 to 80,000 years ago buried their dead, and may have had burial ceremonies for the dead. Fossil evidence also shows that members of the group cared for one another: Injuries found in the fossilized bones of a man 35 to 45 years of age show serious injuries to the head and to a foot. Despite the severity of the injuries, the man's bones show signs of healing, suggesting he was cared for by others while he was injured.
Did you know?
Learn much more on the
Smithsonian's Shanidar pages
.