Elephant buthery at Olorgesailie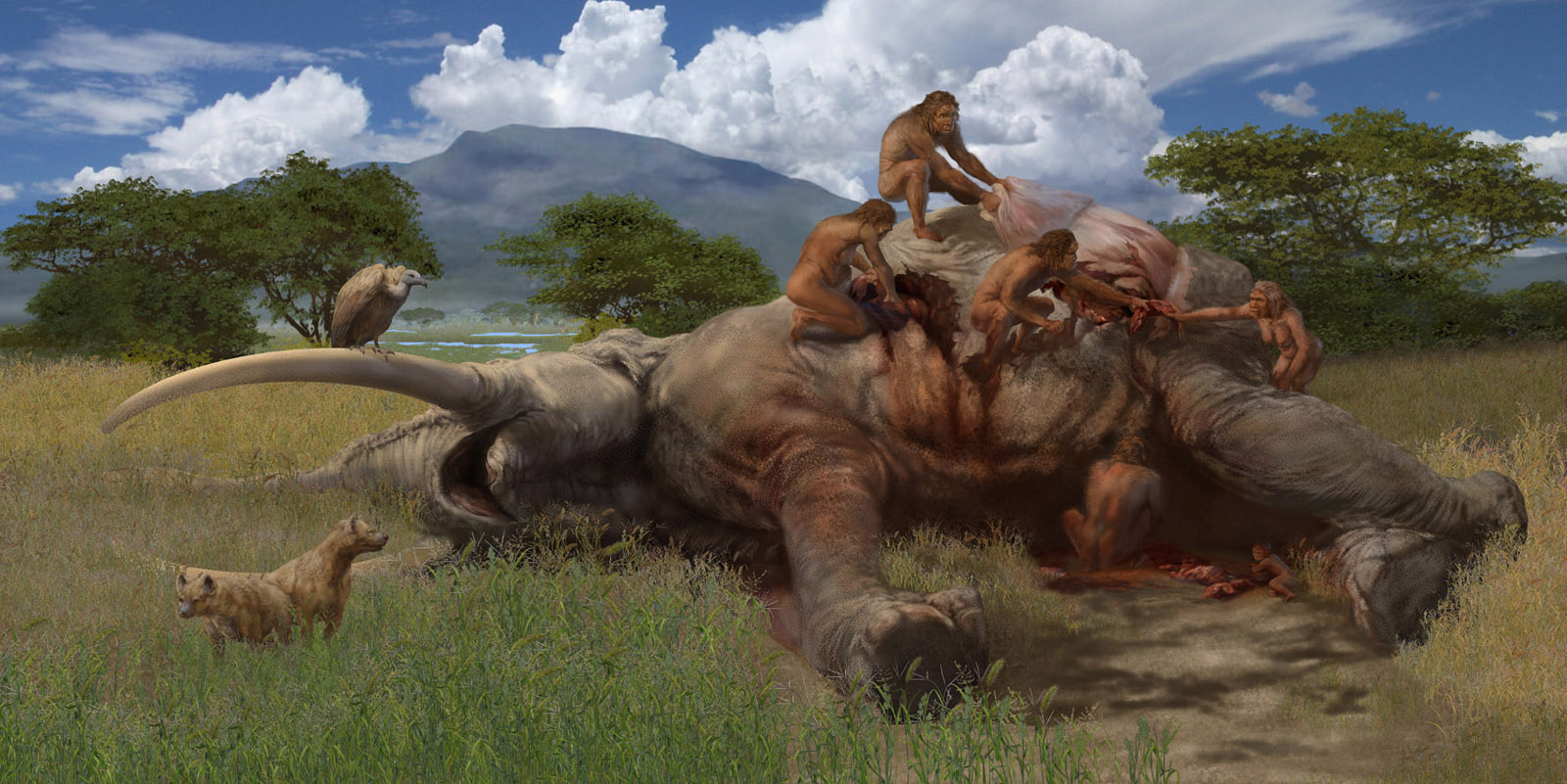 Time period shown: Modern
Pictured:
Homo erectus b uthering Elephas recki
About this image:
The elephant buthery site at Olorgesailie, in the 990,000-year-old layer, illustrates the kind of opportunities that existed for hominins in the Olorgesailie basin. More than 2300 stone artifacts were found surrounding the bones of an extinct elephant, Elephas recki. Many of these artifacts were sharp flakes. These flakes could have been used to remove flesh from the elephant, as shown by a cut marks on one of the elephant's ribs, some of the vertebrae, and even the hyoid bone where the elephant's tongue muscles attached.
Did you know?
Early humans lived in the Olorgesailie region, in what is now the southern Kenya, between 1.2 million and 490,000 years ago. Excavations at Olorgesailie show the habitats and animals these early humans encountered, the handaxe tools they made, and the climate challenges they met.
Notes:
Learn more about the incredible
Olorgesailie site
.