Sharing food at Gesher Benot Ya'aqov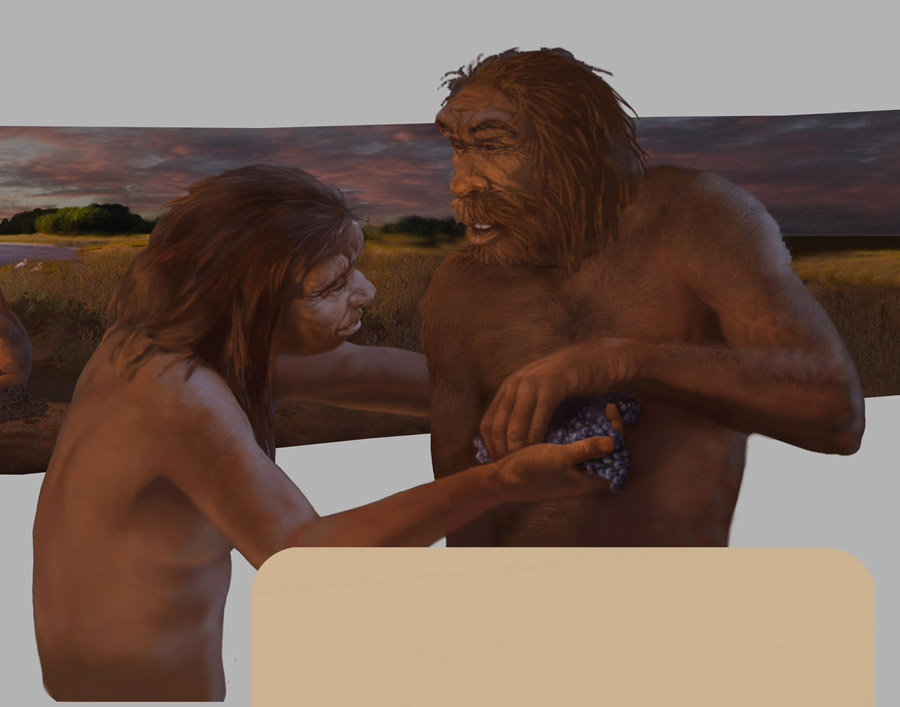 Time period shown: Modern
Pictured:
Homo Heidelbergensis
About this image:
Gesher Benot Ya'aqov, in the northern Jordan Valley, offers archaeologists well-preserved organic remains of some of the items used and discarded by the early hominids who lived there. The many charred wood fragments, for example, lead scientists to believe that hominids living here had controlled use of fire. The site is dated to almost 800,000 years ago.
Did you know?
Learn more:
Evidence of Hominin Control of Fire at Gesher Benot Ya`aqov, Israel
.