Audubon Insectarium Bug Van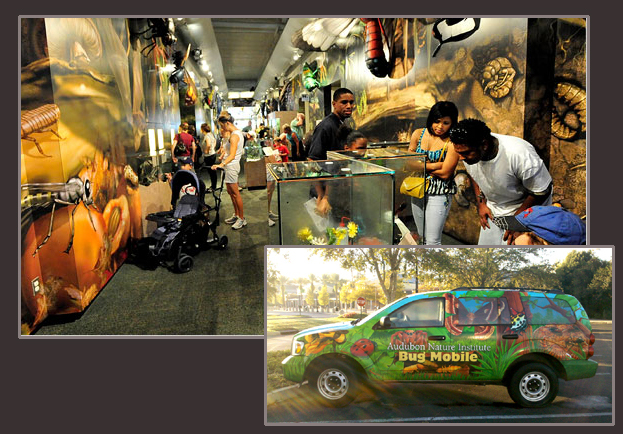 Time period shown: Modern

Pictured:
The Audubon Insectarium's Bug Van. Insectarium hallway photo courtesy of the New York Times.

Did you know?
Karen's murals -- even giant ones like the four she did for the Audubon Insectarium -- are created by painting digitally with a computer stylus, tablet and digital painting software. As she works, her method allows her to save portions of her giant images as separate digital image files, for her clients to use and reuse in many other ways.

The Insectarium has made great use of these images, and even wrapped one of their outreach vans in graphics from the individual bugs from their walls!