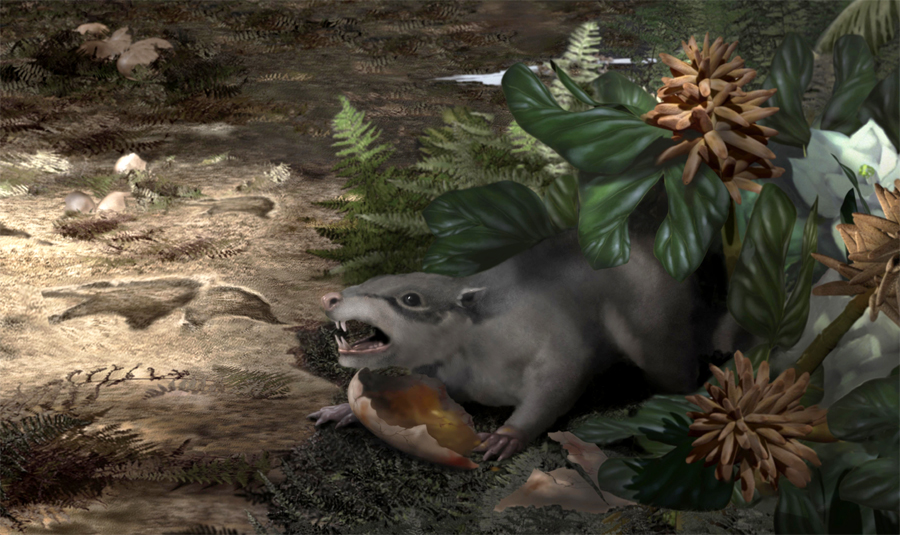 Time period shown: Cretaceous

Pictured:
Didelphodon vorax

About this image:
Didelphodons were possum-sized mammals of the late Cretaceous, with special teeth for crushing and grinding. Their heavy build may indicate they lived in underground burrows, like modern foxes or badgers.



Notes:
This image appears in the new Dino Store at the American Museum of Natural History.