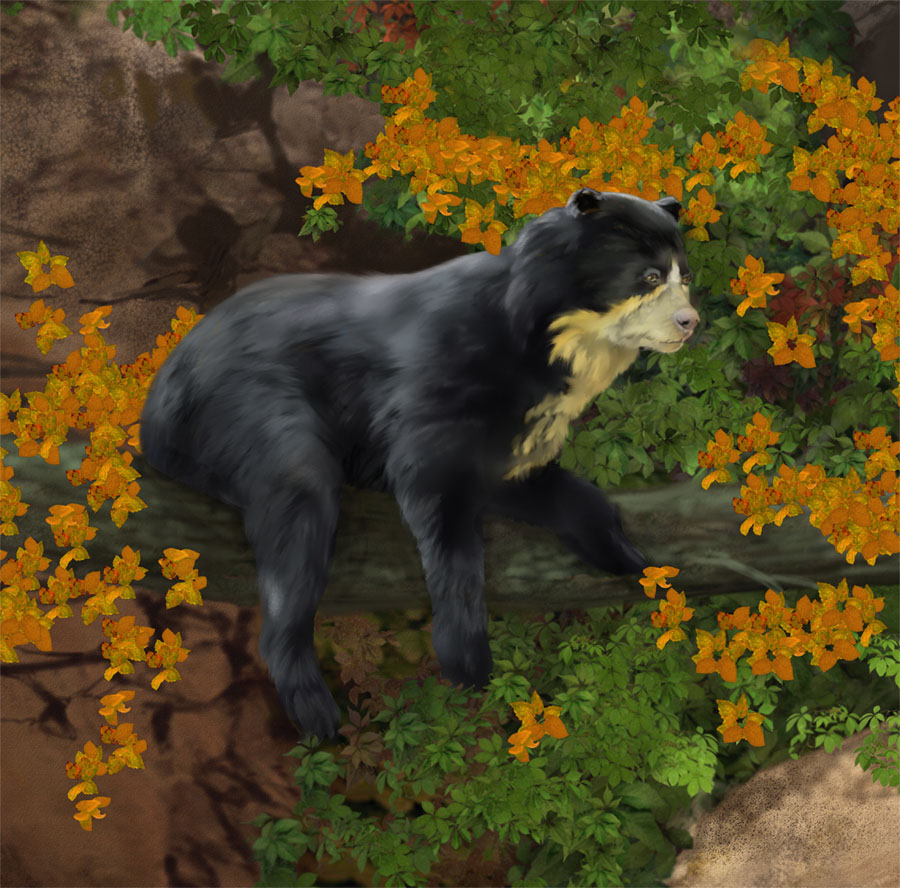 Time period shown: Miocene

Pictured:
Short-faced bear

About this image:
East Tennessee State University's prolific Miocene-aged fossil site at neighboring Gray, Tennessee, is attracting scholars, volunteers, and visitors from across the country seeking to learn about the rich paleoecology of Southern Appalachia.

Rhino-like teleoceras, pandas, short-faced bears and other seemingly strange animals wandered through the area alongside plants and animals still in the area.

Paleontologist and chief researcher Dr. Steve Wallace says the Gray Fossil site "provides a unique opportunity to bring national recognition to ETSU through research and scholarly activity."

The fossil site was uncovered in 2000 by highway contractors working on State Route 75. Investigations later determined the deposit to be late Miocene in age (between 7-4.5 million years ago). This is the only Miocene site in Appalachia.

The 33,000-square-foot visitor's center will be adjacent to State Route 75 less than two miles from I-26 in an area that does not intrude on the dig site. The location of the visitors center provides easy access to the site for travelers from the region.

"The entire project will enhance the traveling experience of every interested motorist and tourist that passes through the area," former Governor Don Sundquist said.

The center will include storage space for the fossil collection, a preparation lab, a museum, an education center, and a workshop for display construction and assembly of the fossils.

Funding for the project is made possible from a federal grant through the Tennessee Department of Transportation for enhancing the highway system.