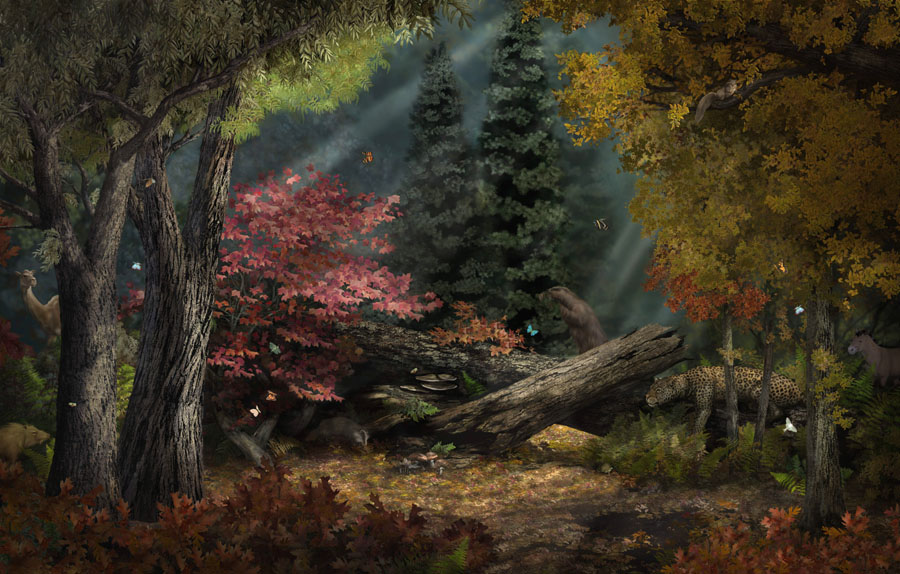 Time period shown: Miocene
Pictured:
Badger, camel, ground sloth
About this image:
The Terrace Heights formation near Yakima, Washington, is an amazing collection of preserved trees from the Miocene--and are all the more amazing because they were preserved standing vertically, as they would have been standing while alive. Scientists believe the trees were in fact underwater when a basalt flow covered the forest and preserved the trees as they stood.
Did you know?
Learn more
about this amazing site!