Painter 7.0 in the Forest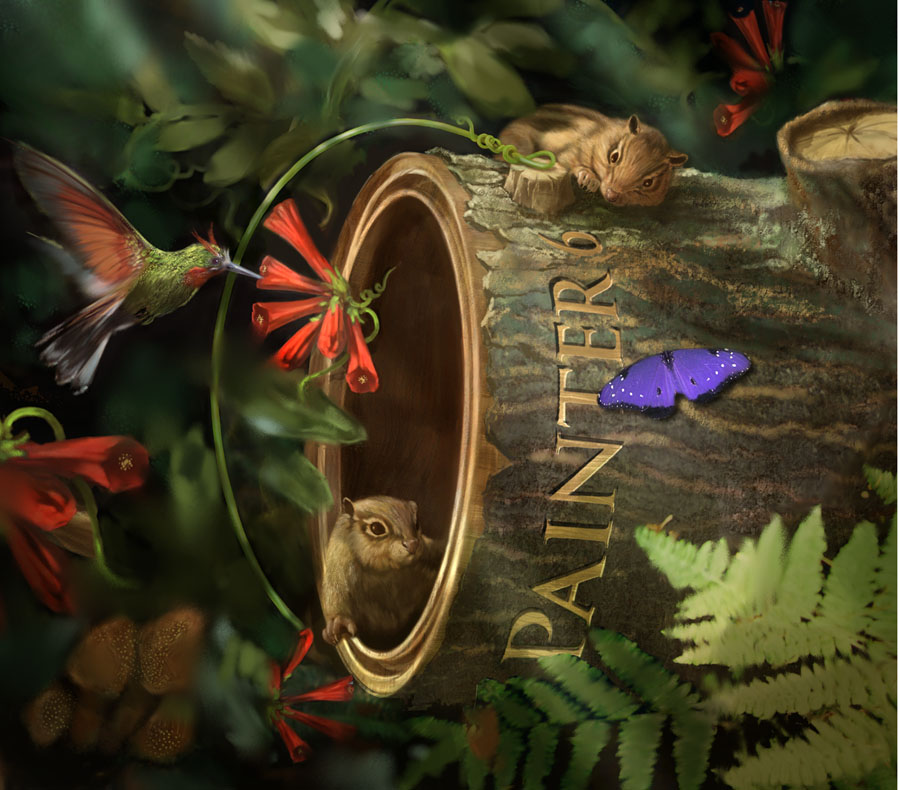 Time period shown: Modern
Pictured:
Happy little forest creatures
About this image:
Nearly all of Karen's images are created with the assistance of Corel Corporation's Painter. Corel's Painter (which uses a paint can as its trademark image) allows Karen, who was trained in the classical style with traditional media, to use many of the same techniques as used when painting with oil, water color, quache and other media.
Before the introduction of version 7.0, Corel asked Karen for a sample of how she uses their product. Rather than respond with a dinosaur or other scientific reconstruction—which are her "meat-and-potato" subjects—Karen experimented with a "cute and fuzzy" style that she's not often able to use.
Read more
about how Karen paints digitally.