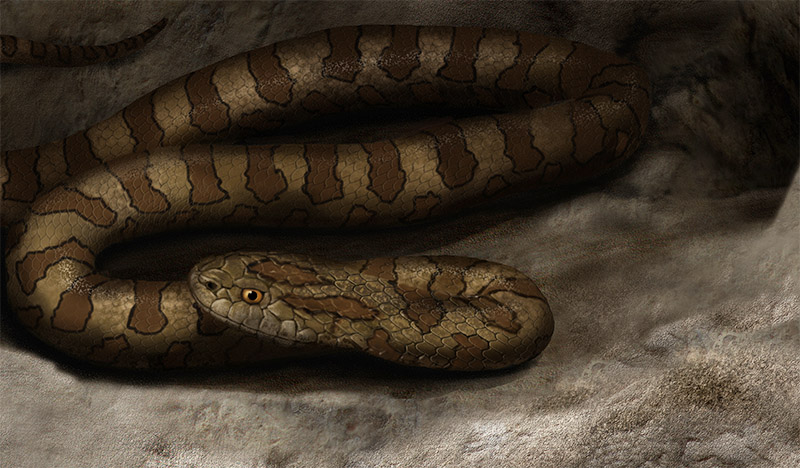 Time period shown: Modern

Pictured:
Prairie Kingsnake, Lampropeltis calligaster

About this image:
The prairie kingsnake is found throughout the midwestern and southeastern United States, from Nebraska to Virginia, Florida to Texas. It's a native to the area around the Flint Hills Discovery Center and is an important part of the local environment, feeding primarily on small rodents.

Prairie kingsnakes can grow to 30 inches or more. Their preferred habitat is open grassland with loose, dry soil, typically on the edge of a forested region, not far from a permanent source of water. Their diet consists primarily of rodents, but they will also consume lizards, frogs and occasionally other snakes. They are typically low-key and are not venomous, but if you startle one in a pile of dry leaves, a kingsnake will shake its tail and can sound somewhat like a rattlesnake.