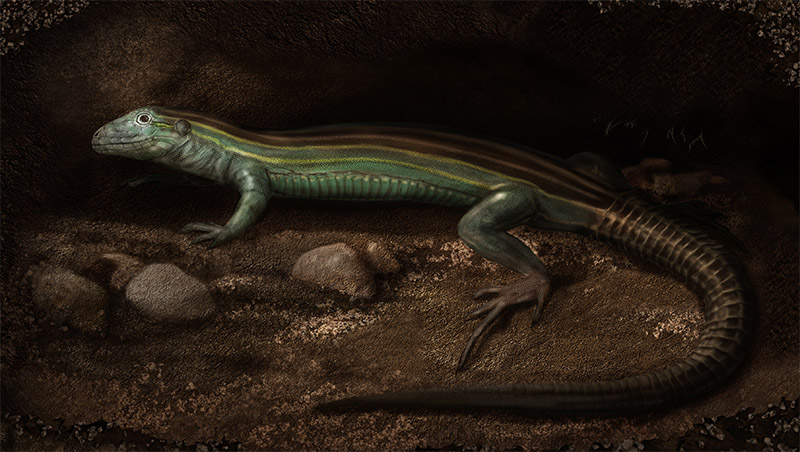 Time period shown: Modern

Pictured:
Prairie Racerunner, Cnemidophorus sexlineatus viridis

About this image:
The Prairie Racerunner is a subspecies of the Six-lined Racerunner, and they or their relatives can be found almost everywhere across the Great Plains south into northern Mexico.

Racerunners are fast and alert-looking, and can be seen racing along warm soil to capture ants and other insects.

Did you know?
The Flint Hills Discovery Center explores the geology, biology and cultural history of the Flint Hills – the last remaining tallgrass prairie in North America.

The Center educates visitors about the unique ecosystem of the tallgrass prairie, inspires them to become actively engaged in exploring firsthand the Flint Hills region and all it has to offer, and ultimately, to become better stewards of this important ecosystem.