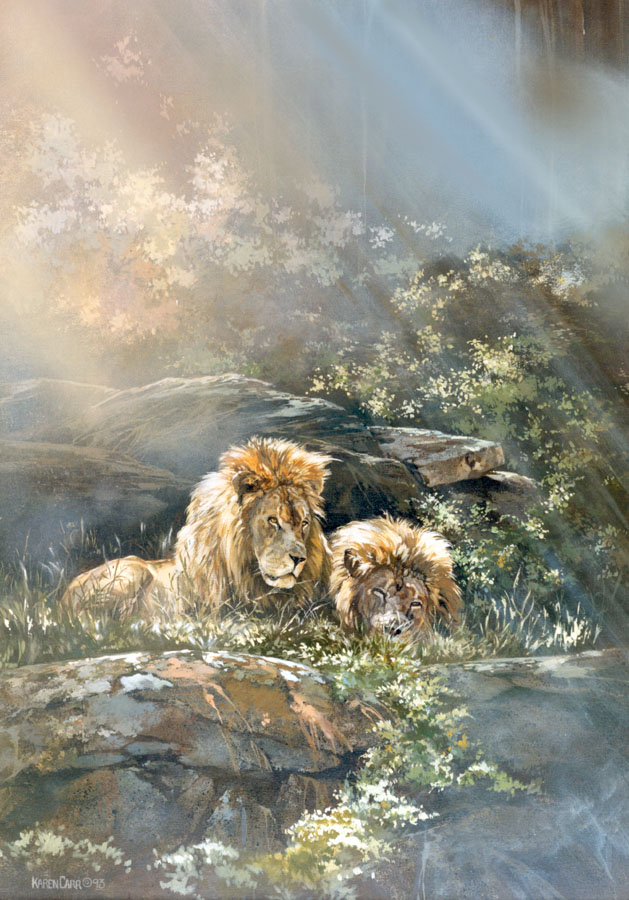 Time period shown: Modern

Pictured:
African lions

Did you know?
As a young girl, Karen Carr developed her fascination with the natural world through family trips in her native Fort Worth and across Texas. Included in those trips were many visits to Fort Worth's beautiful zoo.

As an artist, Karen has returned to the zoo often for reference and inspiration. So, while her image might sound much more evocative and exotic if it were called "Lions of the Serengetti," Karen is very comfortable identifying these two healthy young males as residents of her own home town.