Bobcat detail, White Sands Moonlit Scene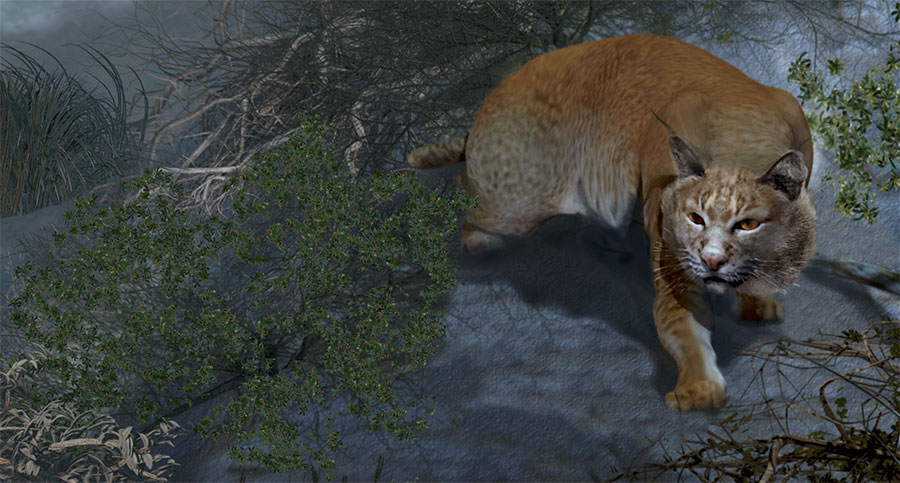 Time period shown: Modern

Pictured:
North American Bobcat, Lynx rufus

About this image:
Although the bobcat prefers rabbits and hares, it will hunt insects, chickens, geese and other birds and small rodents, and sometimes even deer. Prey selection depends on location and habitat, season, and abundance.

Like most cats, the bobcat is territorial and largely solitary, although with some overlap in home ranges. It uses several methods to mark its territorial boundaries, including claw marks and deposits of urine or feces. The bobcat breeds from winter into spring and has a gestation period of about two months.

Did you know?
The bobcat occurs in 12 subspecies, which ranges from southern Canada south into northern and central Mexico -- and including Karen's property in New Mexico!