White Sands animal call-outs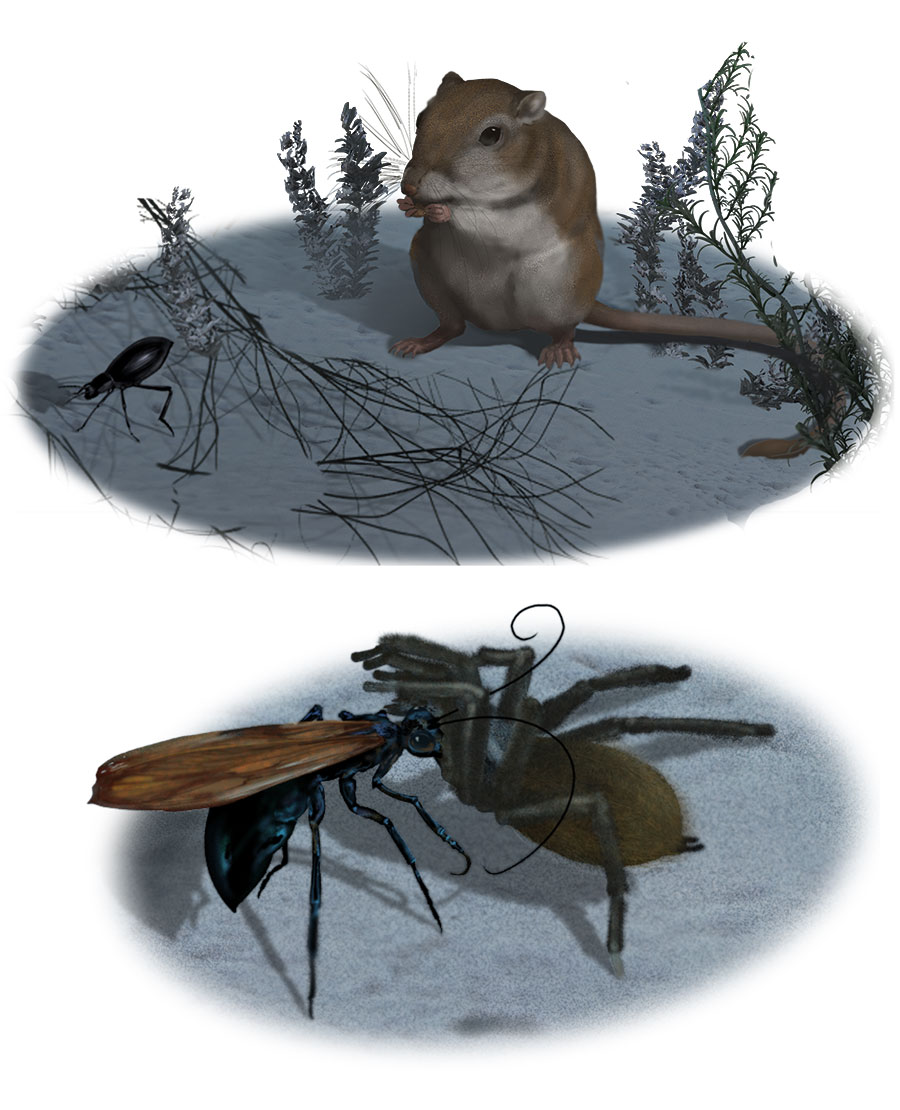 Time period shown: Modern

Pictured:
Kangaroo rat and tarantula hunter wasp call-outs from work produced for White Sands National Monument.

Did you know?
Although Karen's work looks like "typical" oil and mixed-media painting, her work is actually done digitally. As a result, she can help her clients get the most use possible out of every image.

In these examples, she has pulled components of a larger mural out to serve as call-outs on other graphic panels.