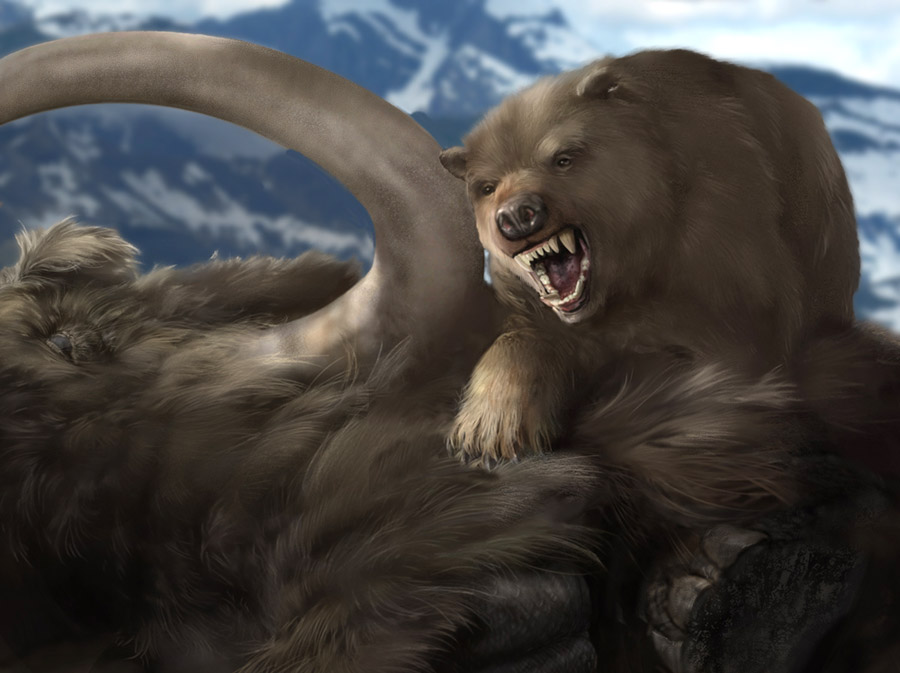 Time period shown: Pleistocene

Pictured:
Short-faced bear

About this image:
Short-faced bears weren't just big: They were the largest land carnivore in the last 20,000 or more years. A mature male like the one shown in Karen's reconstruction for East Tennessee State University would have been more than 6 feet tall at the shoulders, and 10 feet or more when standing on its hind legs.

Did you know?
The short-faced bear occupied an extremely wide range, extending in the north from what is now Alaska in the North south to the areas of present-day California, Texas and Florida.