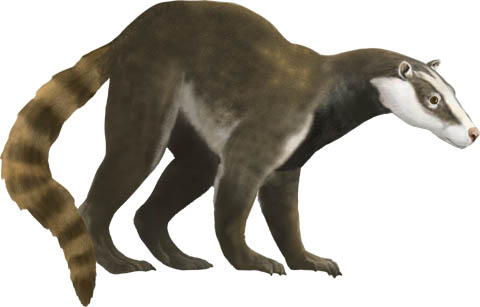 Time period shown: Pleistocene

Pictured:
Chriacus painted at life size for The Royal Tyrrell Museum of Paleontology.

About this image:
Chriacus was a small arctocyonid from the Paleocene, and has been found at sites in New Mexico and across the western United States. Chriacus is somewhat similar in size and probable lifestyle to coatimundi, who live in the mountains of southwest New Mexico today.