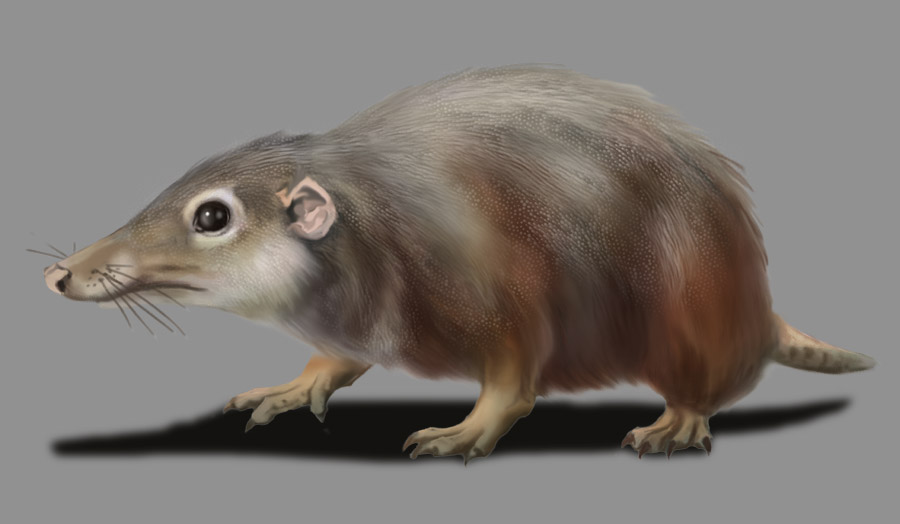 Time period shown: Triassic

Pictured:
Adelobasileus

About this image:
Adelobasileus is a species of extinct early mammal from the Late Triassic, more than 220 million years ago. It is known from a partial skull recovered from west Texas.

Did you know?
Important features of the skull ad ear suggest that Adelobasileus is a key transitional species between cynodonts and later mammals, and may in fact be the common ancestor to all modern mammals.