Map of the physical geography of Alabama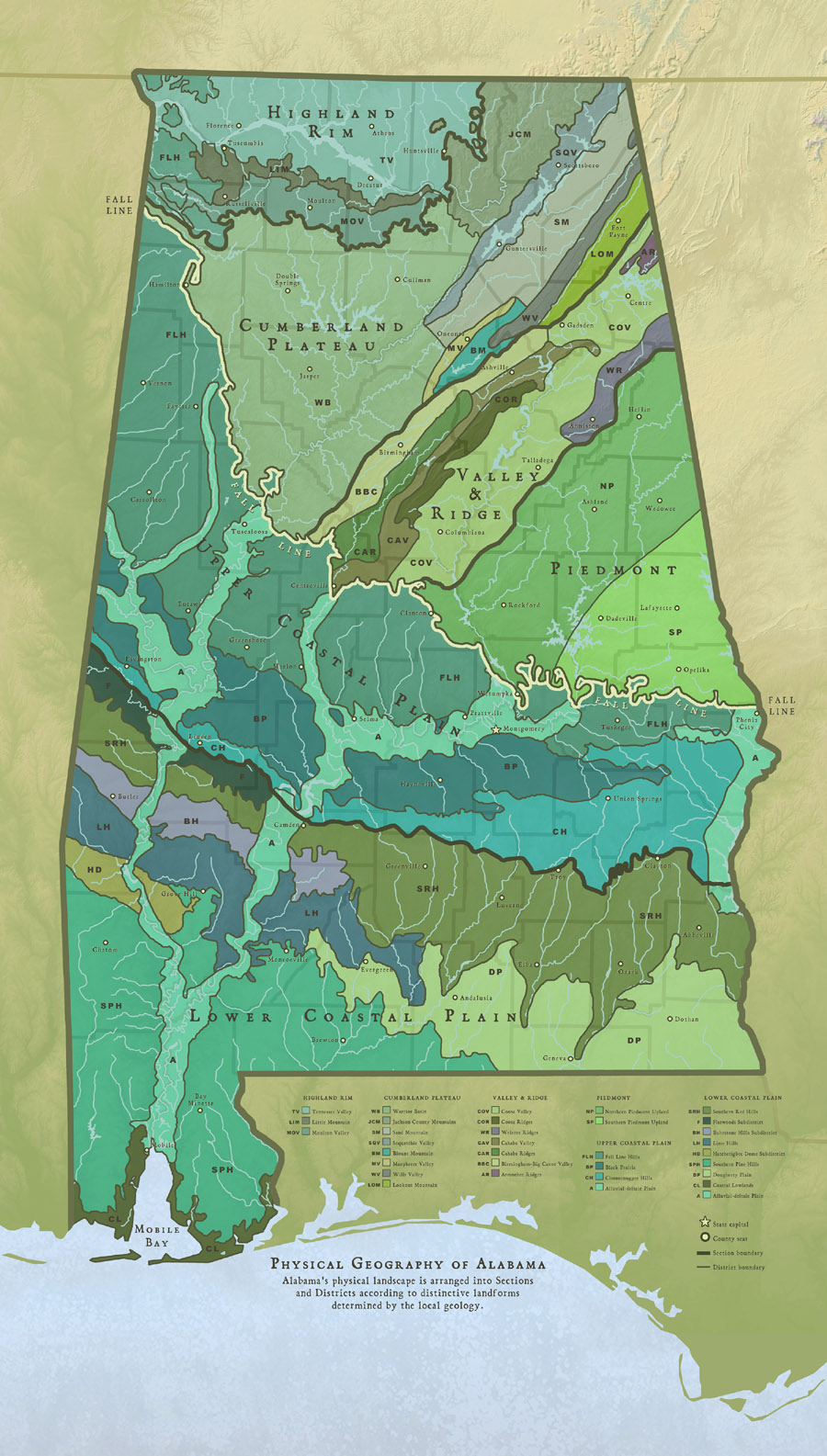 Time period shown: Modern

Pictured:
Physiographic regions in the state of Alabama, showing the mix of sedimentary areas to the south and rocky regions of eroded Pangean mountains to the north.

About this image:
The lands of Alabama have a remarkably diverse physical geography as a result of their formation. The mountain-forming processes that created what are now the Appalachian Mountains gave the state a hard-rock northern tier, with coal, iron and other deposits. To the south, the land has been formed by erosional deposition of the mountainous north and coastal deposition by the Gulf of Mexico.

Did you know?
The line of differentiation between the north and south in Alabama is called the Fall Line. Where rivers and creeks cross this line, there are typically waterfalls or rapids which prevented easy navigation by boat from the north to the south. Many towns and cities were formed at these points as boats stopped to transfer their cargo to smaller boats or mule trains above of the Fall Line.