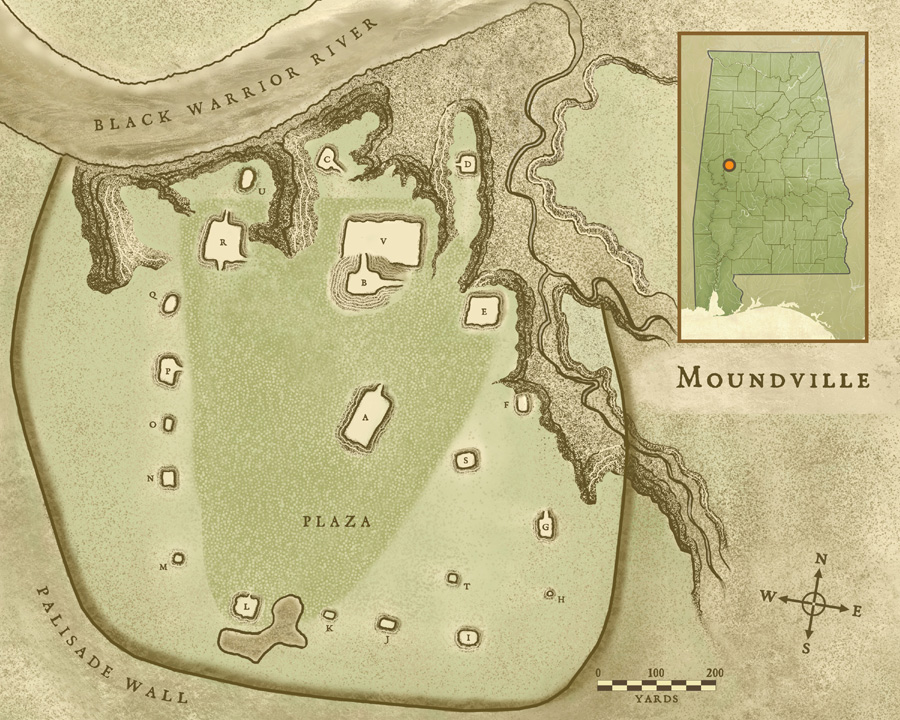 Time period shown: Modern

Pictured:
Map of Moundville, Alabama's premier archaeological site near Tuscaloosa

About this image:
The Moundville site, occupied from around A.D. 1000 until A.D. 1450, is a large settlement of Mississippian culture on the Black Warrior River in central Alabama. At the time of Moundville's heaviest residential population, the community took the form of a three hundred-acre village built on a bluff overlooking the river.

Did you know?
The plan of the town was roughly square, protected on three sides by a bastioned wooden palisade. Moundville, in size and complexity second only to the Cahokia site in Illinois, was at once a populous town, as well as a political center and a religious center.