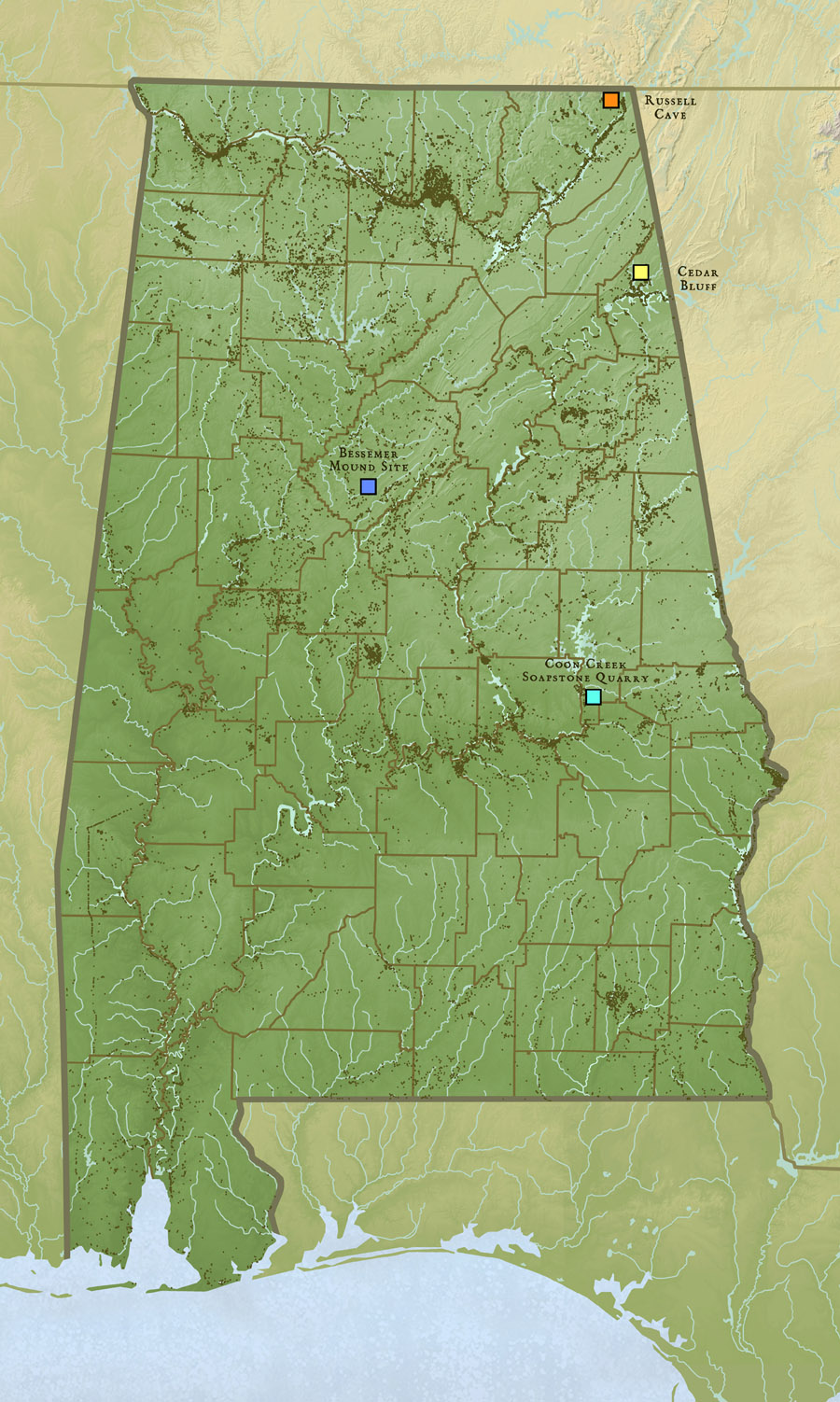 Time period shown: Modern

Pictured:
The locations of more than 22,000 archaeological sites tied to Alabama's Native American inhabitants, including major sites like Russell Cave, Cedar Bluff, Coon Creek Soapstone Quarry and the Bessemer Mound Site.

About this image:
Look closely at the southwest corner of the state: The pronounced straight line of dots shows hundreds of archaeological sites that were uncovered while an energy pipeline was being built. That straight line does not mean that early Native Americans happened to live exactly where the pipeline is today: Rather, it reflects the incredible number of archaeological sites that probably cover the entire state of Alabama.

Did you know?
Archaeologists like to say that they have not uncovered all of the important archaeological sites in Alabama, "just the sites that are close to where archaeologists live." In fact, virtually all of Alabama was home to Native Americans from their arrival here more than 10,000 years ago to the present day.