Map of Operation Desert Storm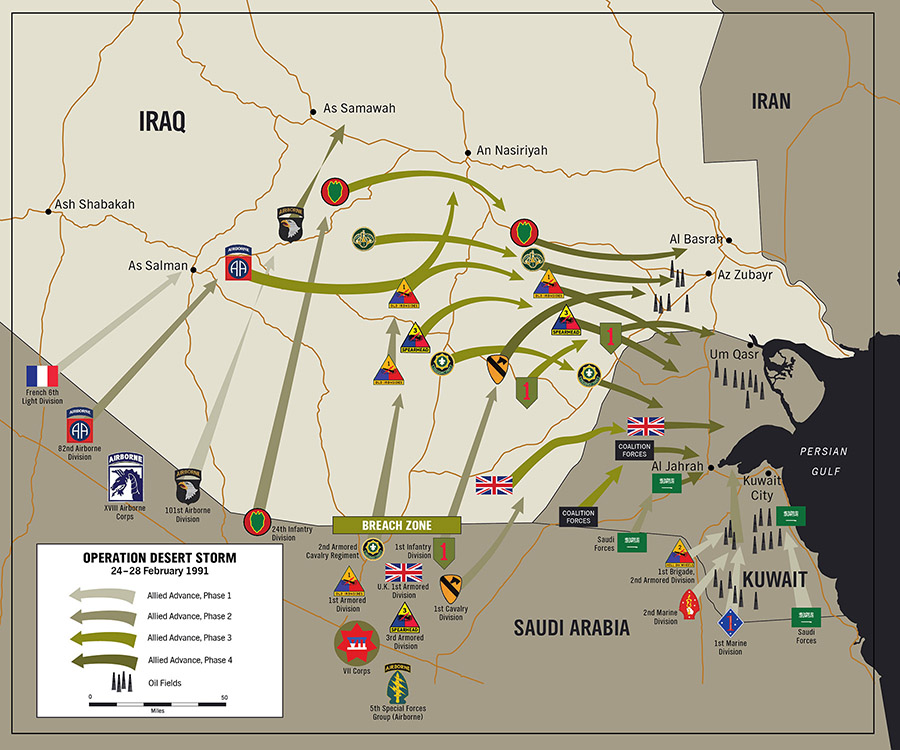 Time period shown: Modern

Pictured:
Initial routes of attack for Operation Desert Storm.

About this image:
The initial attack in Operation Desert Storm was designed to avoid most fixed defenses, drive deep into Iraq, envelop Iraqi forces from the west and attack and destroy Saddam Hussein's strategic reserve - Republican Guard armored and mechanized infantry divisions augmented by several other Iraqi Army heavy divisions.

This wide left sweep, sometimes referred to as the " Hail Mary" plan, emphasized the key tenets of AirLand Battle doctrine: Accurate intelligence, air supremacy, the reduction of combat power by air operations and technological advantages, such as the Small Lightweight Global Positioning System Receivers sent to the theater during the six-month buildup prior to the offensive, made it possible to cross the desert undetected and effectively apply overwhelming ground combat power from a direction and in a way the Iraqis did not expect.