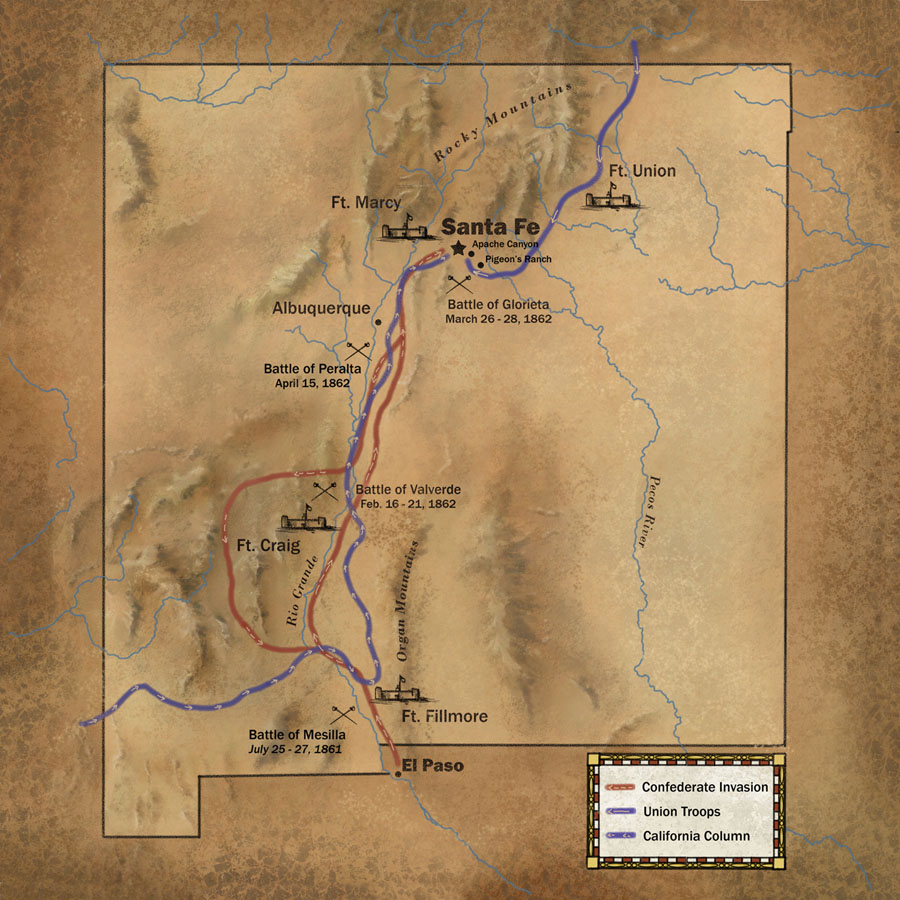 Time period shown: Modern

Pictured:
Major Civil War battle sites and troop movements in New Mexico.

About this image:
New Mexico was a rugged frontier state at a distance from the central focus of the Civil War. Nevertheless, Union and Confederate soldiers fought across the state because of its important location in the expanding West.