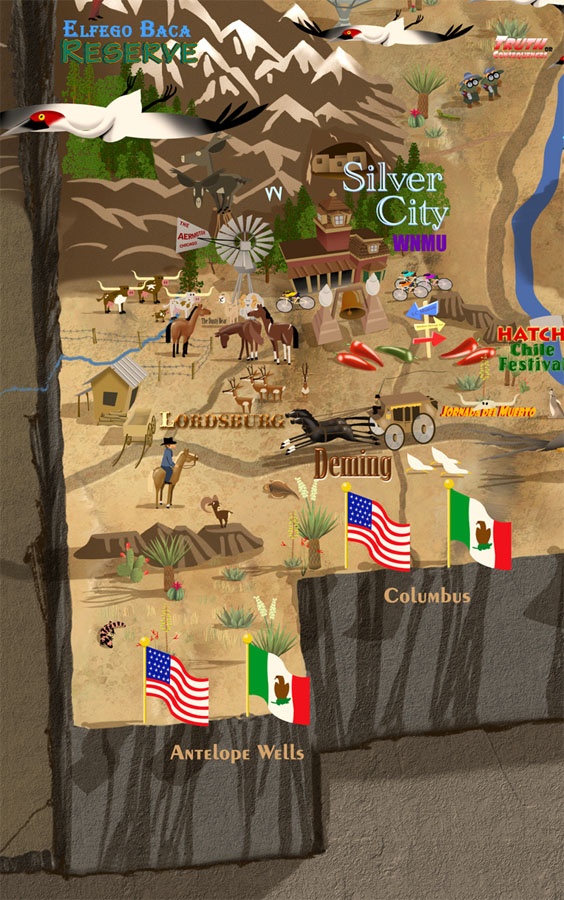 Time period shown: Modern

Pictured:
A whimsical look at the southwest corner of New Mexico.

About this image:
Karen's "My New Mexico" map for the New Mexico Palace of the Governors takes a whimsical look at New Mexico's most popular tourist destinations, natural attractions and special events.

In the southwest corner of the state, where Karen and her family make their home, you'll find the famous Jornada del Muerte, the NMSU Aggies, Spaceport America, stunning wilderness and outstanding opportunities for hunting, fishing, camping, climbing and more.