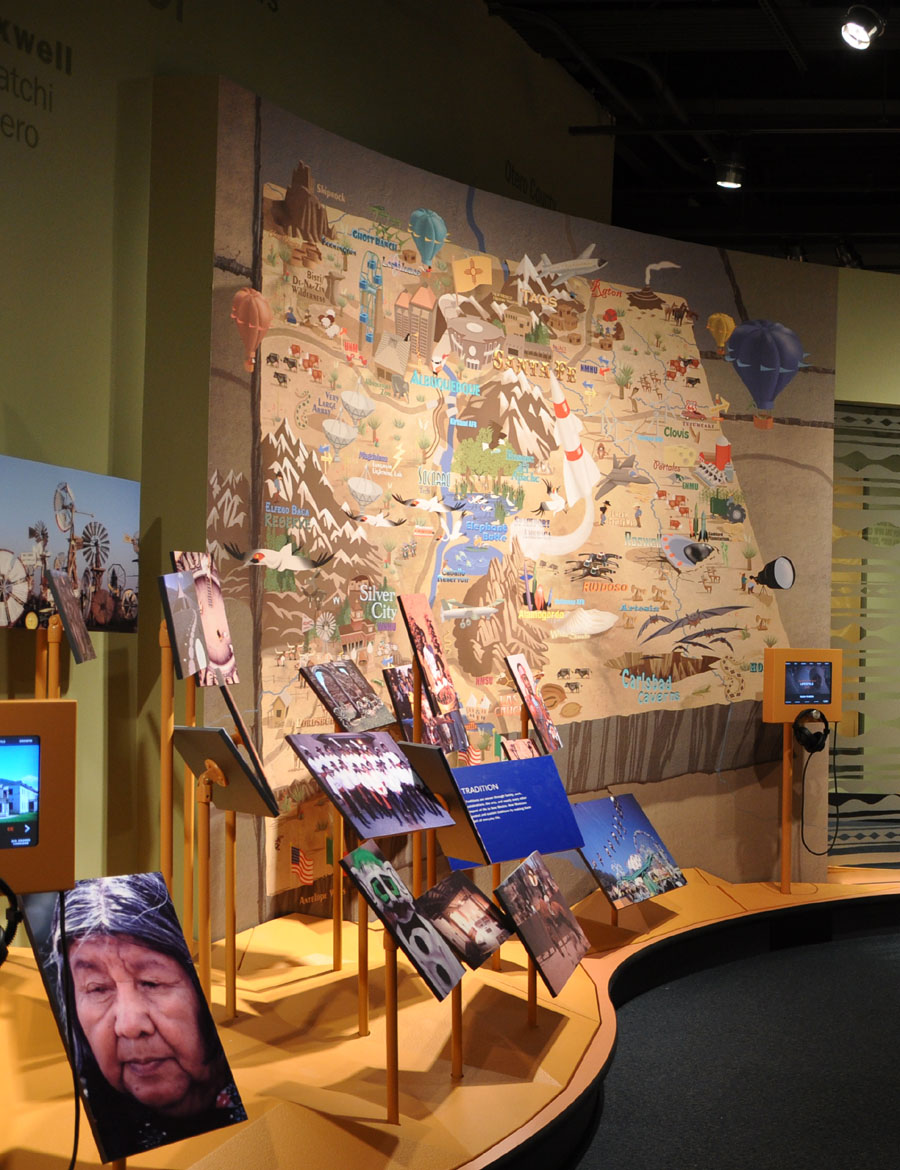 Time period shown: Modern

Pictured:
Palace of the Governors Museum hall, showing the My New Mexico map.

About this image:
Karen's "My New Mexico" map for the New Mexico Palace of the Governors takes a whimsical look at New Mexico's most popular tourist destinations, natural attractions and special events.

Keep an eye out for the site of the famous Lincoln County War, New Mexico's new Spaceport America, the Roundhouse (State Capitol) and more.