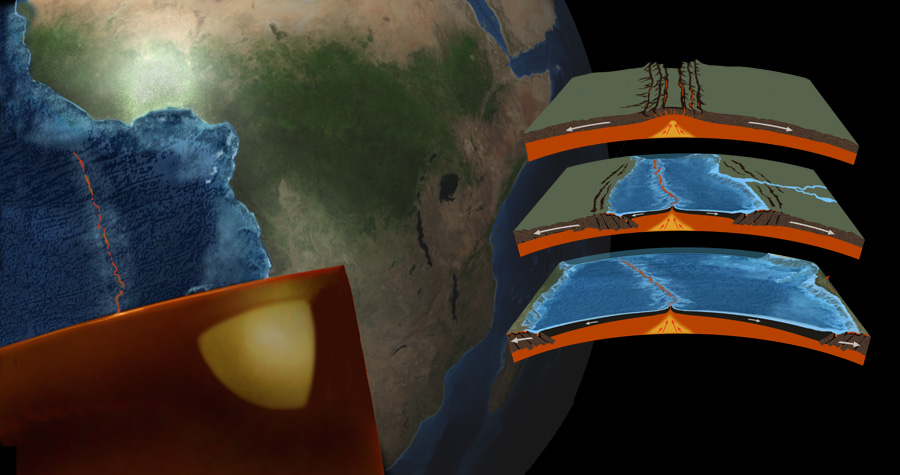 Time period shown: Modern

Pictured:
Rifting of the mid-Atlantic Ridge in the South Atlantic, off the coast of Angola.

About this image:
Africa's unique shape is the geological key to understanding how it became its own continent. The coastlines of Angola and Brazil fit together like puzzle pieces because, before there was an Atlantic Ocean, Africa and South America were united into one giant continent called Gondwana, that has since rifted apart into separate continents with an ocean in between.

Did you know?
A living plant from southern Angola, Welwitschia mirabilis, has fossil relatives known only from 120-million-year-old rocks in Brazil.