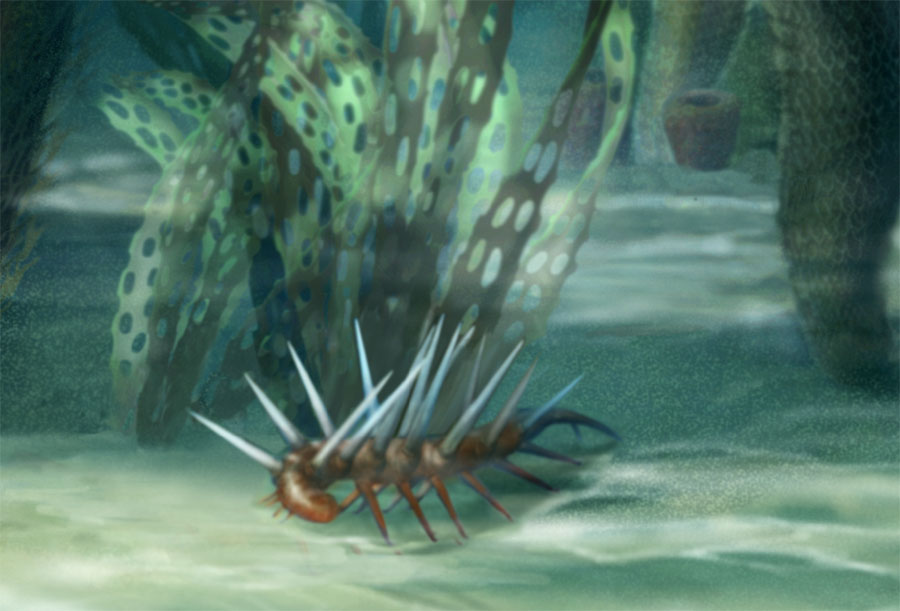 Time period shown: Cambrian
Pictured:
Hallucigenia
Did you know?
Cambrian creatures from the Burgess Shale formations of Alberta, Canada, are some of the strangest-looking animals modern observers see in museums. Hallucigenia is particularly weird, so much so that even scientists have differed about what it looked like in life.
This image, for The Field Museum, is the most current interpretation of Hallucigenia.
This image
represents a different, and earlier, understanding of the animal.