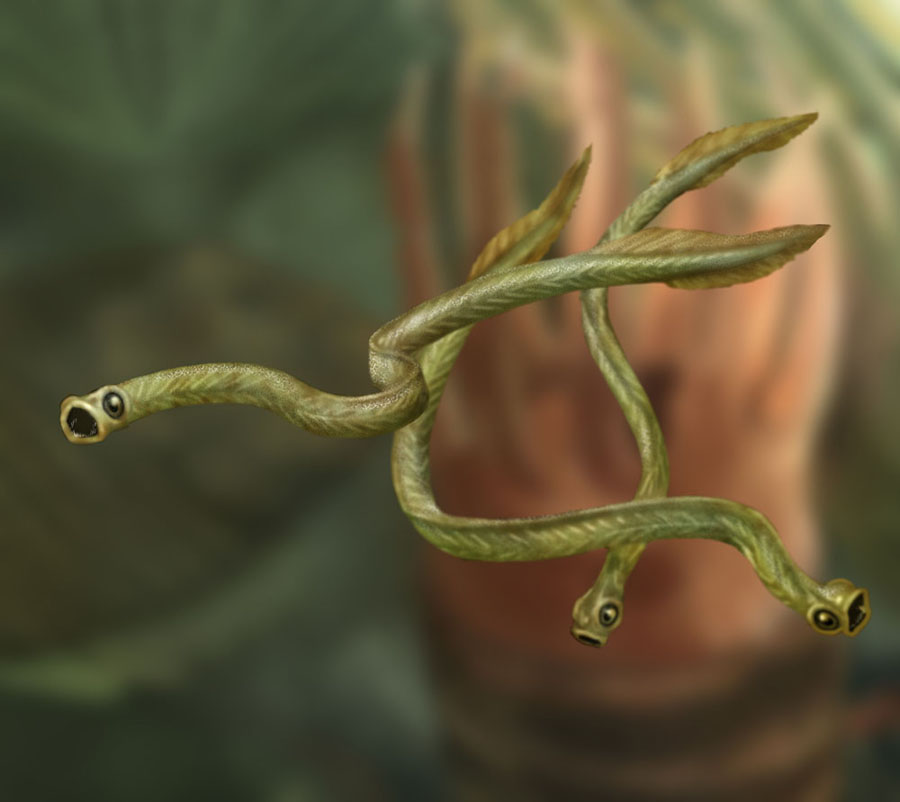 Time period shown: Cambrian

Pictured:
Conodonts

About this image:
Conodonts are eely-looking animals that lived for hundreds of millions of years, from the Cambrian into the Late Triassic. They are known primarily from their teeth, which may have been used for filter feeding or for hunting.

Did you know?
Conodonts are among the many animal species that disappeared at the Triassic-Jurassic extinction event.