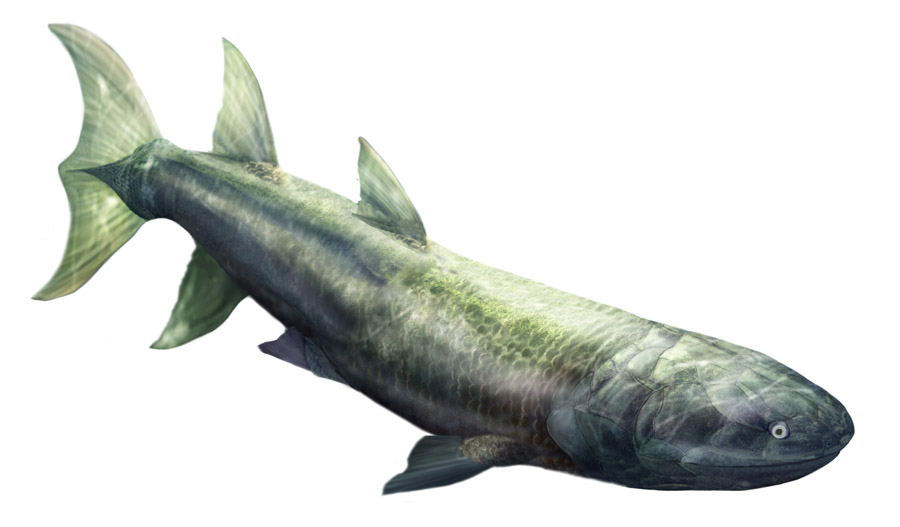 Time period shown: Devonian

Pictured:
Eusthenopteron

About this image:
The lobe-finned Eusthenopteron is another of an important group of animals that developed and thrived in the Devonian: Like Ichthyostega and Acanthostega, Eusthenopteron has a number of physical developments that presage land-dwelling animals. The skeleton of Eusthenopteron includes a distinct humerus, ulna, and radius in the pectoral fins, and a femur, tibia, and fibula in the pelvic fin.

Did you know?
Some illustrations of Eusthenopteron show the animal crawling from the water onto land. Scientists discount this possibility, however, and believe Eusthenopteron was in fact a deep-water dweller.