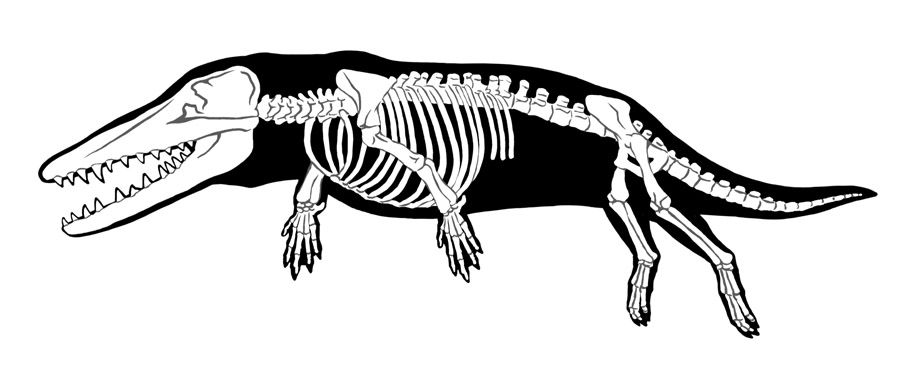 Time period shown: Eocene

Pictured:
Ambulocetus skeletom

About this image:
Ambulocetus lived about 50 million years ago, and its fossilized remains show clear signs that this large-jawed mammal was well-equipped to live both on land and in the water. Its hind limbs were well adapted to swimming, as was its tail. But all four limbs were clearly still useful on land.

Did you know?
Ambulocetus has a body form somewhat similar to modern alligators, and scientists hypothesize that Ambulocetus may have hunted in a similar way, lurking in shallow water ready to surge toward prey.