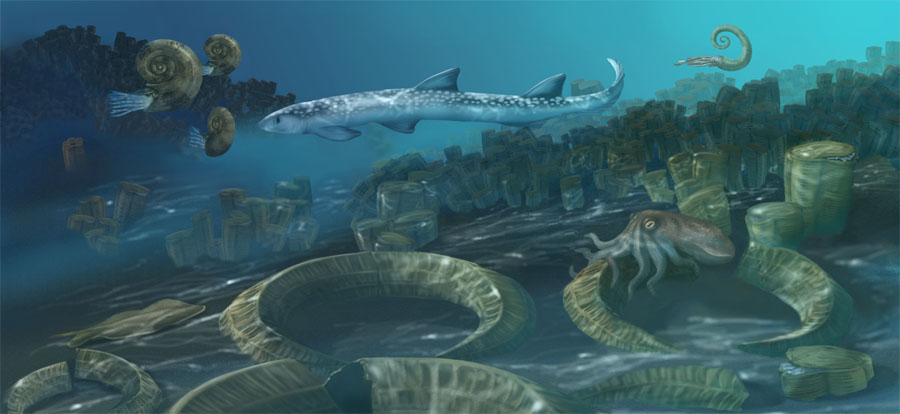 Time period shown: Jurassic
Pictured:
Rudists, Titaosarcolites, Paleoctopus, Placenticeras, ammonites
About this image:
Rudists are a group of bizarrely shaped marine heterodont bivalves that arose during the Jurassic, and became so diverse during the Cretaceous that they were major reef-building organisms in the Tethys Ocean. They were among the many animal groups that perished during the Cretaceous–Tertiary extinction event.
Learn more!