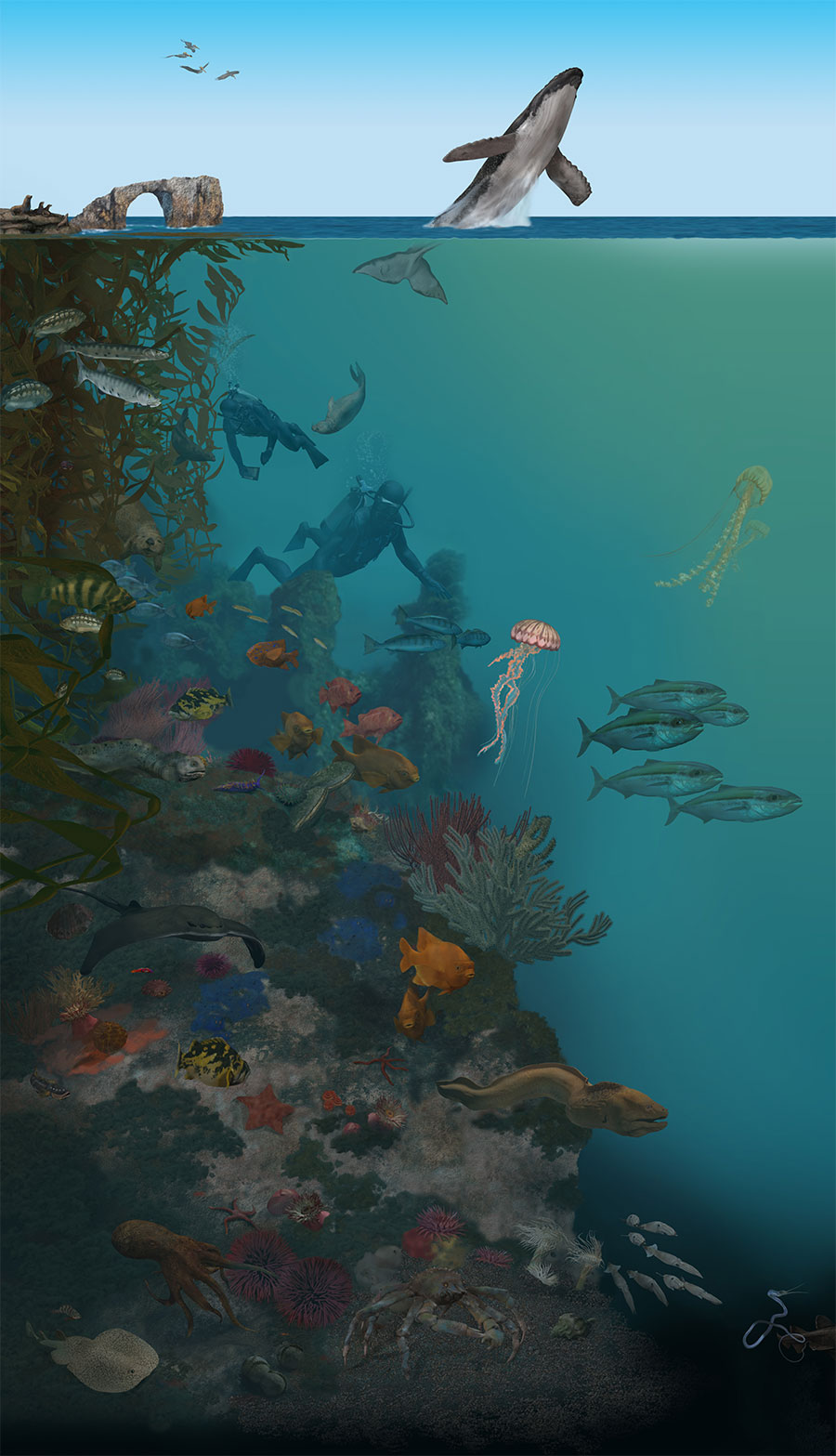 Time period shown: Modern

Pictured:
Humpback whale, sea otter, great white shark, adult and juvenile Garibaldi, giant sea bass, black and yellow rockfish, Pacific electric ray, Pacific Angel shark, california spiny lobster, sheep crab, California sea cucumber and many more.

About this image:
The waters of Channel Islands National Park are exceptionally productive: Cool, nutrient-rich ocean currents swirl around the islands, rising into abundant sunlight and mixing with warm coastal waters. The combination of nutrients and sun accelerates photosynthesis and the growth of multitudes of sea life all the way up the food chain-from microscopic plankton to blue whales.

Did you know?
The elevator in the renovated Channel Island Visitor Center tower includes condensed views of the five marine murals.