Rocky Reef Mural, species identification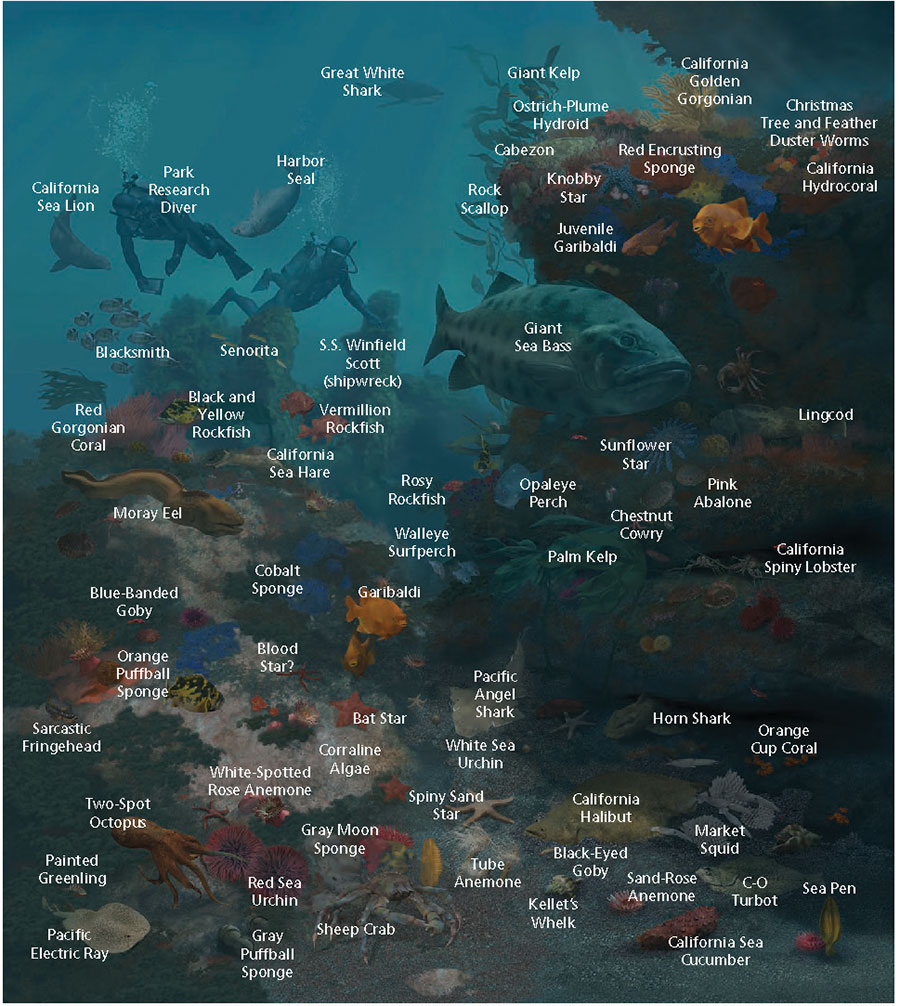 Time period shown: Modern

Pictured:
About four dozen of the animal and plant species Karen illustrated for the Channel Islands Rocky Reef mural, part of more than 200 species she created in total.

Animals shown in the Rocky Reef mural included the great white shark, adult and juvenile Garibaldi, giant sea bass, black and yellow rockfish, Pacific electric ray, Pacific Angel shark, california spiny lobster, sheep crab, California sea cucumber and many more!

About this image:
When Karen works on a big project, she loves to see the park or museum get the most from the work. Here, the park created a species ID reference so visitors could find and identify animals and plants in the mural.