Shore Mural, Channel Islands fox detail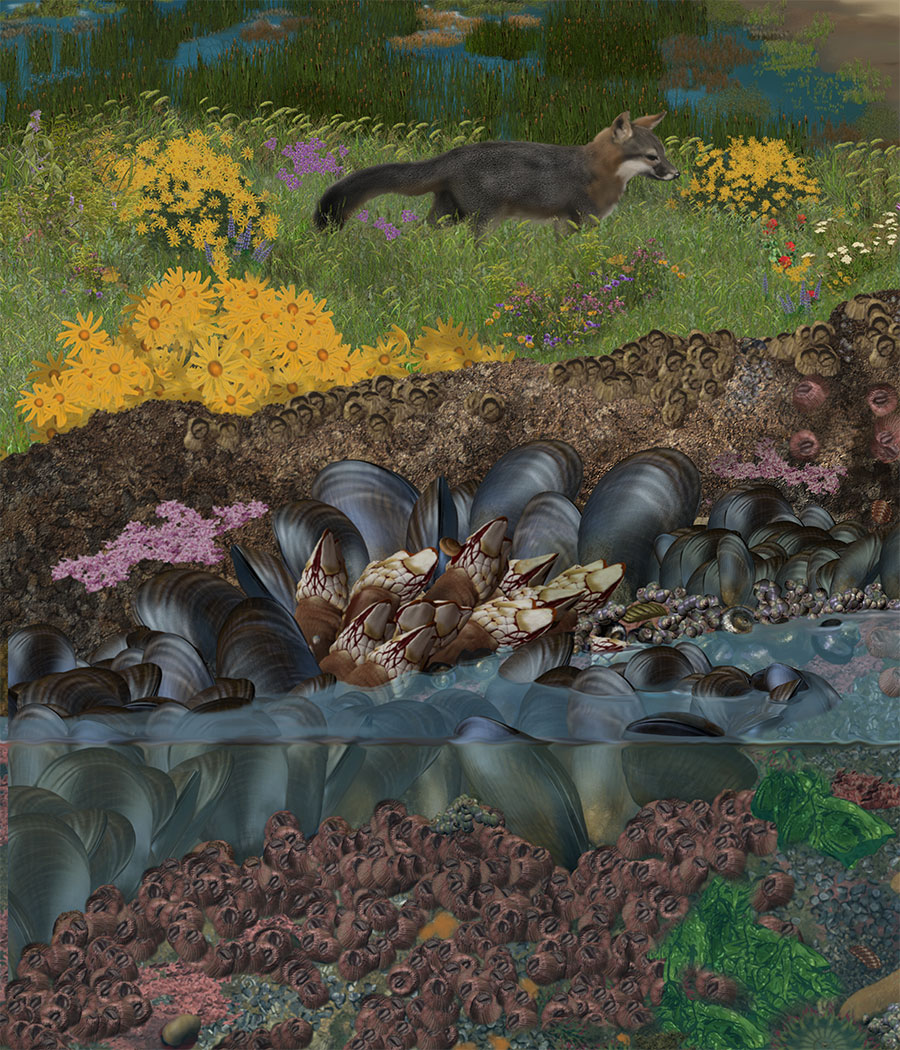 Time period shown: Modern

Pictured:
Channel Islands fox

Did you know?
The island fox only lives on six of the eight Channel Islands off the coast of southern California--they are found nowhere else on Earth. Each island population is recognized as a separate endemic or unique subspecies.

The island fox, a descendant of the mainland gray fox, is the largest of the Channel Islands' native mammals, but one of the smallest canid species in the world.

Although foxes have always existed at low population sizes, four island fox subspecies underwent catastrophic declines in the 1990s. On San Miguel, Santa Rosa and Santa Cruz Islands at Channel Islands National Park, the decline was attributed to predation by golden eagles. The presence of non-native ungulates as a food source in addition to the DDT-caused decline of bald eagles, a natural competitor, facilitated the establishment of golden eagles as resident breeders on the islands. By 2000, predation on island foxes resulted in population declines to 15 individuals on San Miguel and Santa Rosa Islands, and less than 80 on Santa Cruz Island. In 2004, each of the park's island fox subspecies were federally listed as endangered.