Baleen and toothed whales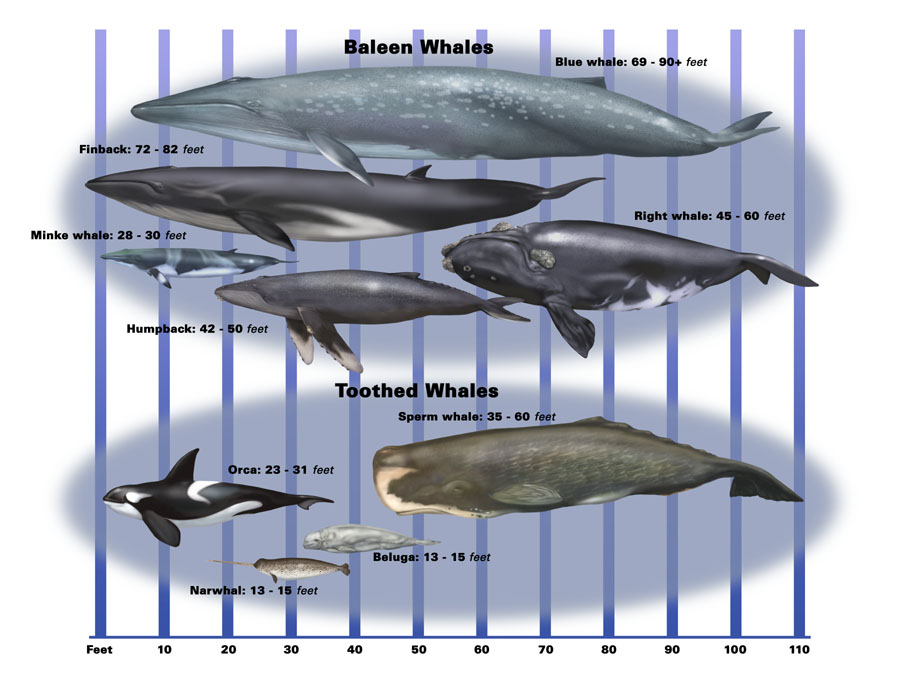 Time period shown: Modern
Pictured:
Finback, Minke, Blue, Right, Humpback and Sperm whales, orcas, narwhal and beluga whale
About this image:
Baleen whales are sometimes called "mustached whales." The name refers to the series of baleen plates in gums along each side of the whale's upper jaw. They are triangular and arranged like teeth in a comb. The inner edge is frayed, and the fringes form a dense mat inside the mouth. Baleen is made mostly of keratin, a substance found in our fingernails and hair.
There are about 65 different species of toothed whales. Toothed whales, including all dolphins and porpoises, have teeth, only one blowhole (baleen whales have two) and are generally smaller than most baleen whales. The only toothed whale longer than 13 metres is the sperm whale (they can measure up to 18 metres). Toothed whales are hunters. They find, chase and then capture prey (fish, squid, crabs, starfish, and other ocean creatures) with their teeth. Once captured, the prey is swallowed whole.
Learn more!