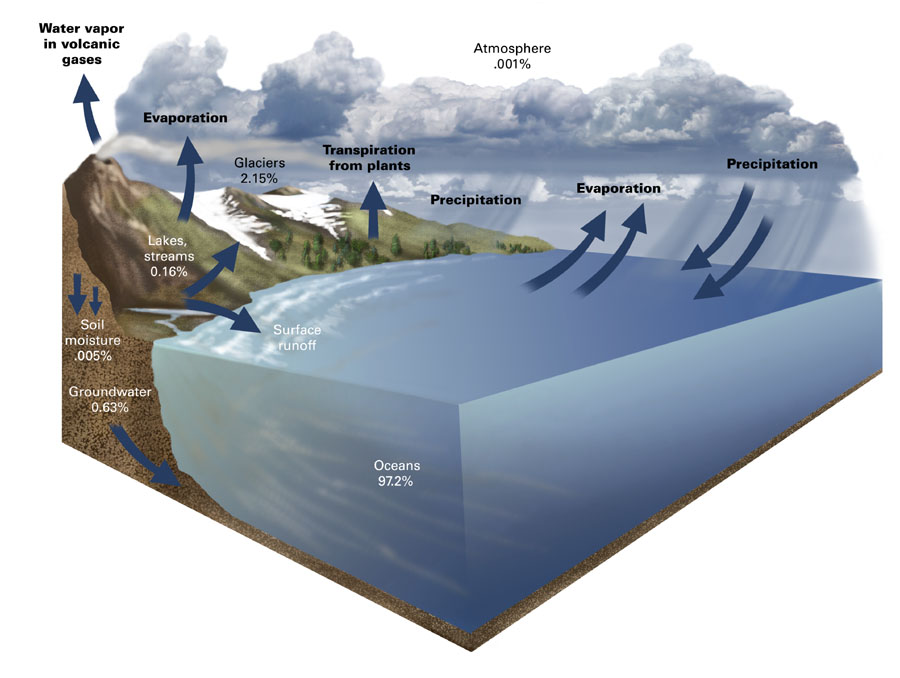 Time period shown: Modern
Pictured:
Hydrologic cycle, showing rain, snow, evaporation, transpiration and other components of the Earth's water cycle.
About this image:
The Earth's water is always in movement, and the water cycle, also known as the hydrologic cycle, describes the continuous movement of water on, above, and below the surface of the Earth. Since the water cycle is truly a "cycle," there is no beginning or end. Water can change states among liquid, vapor, and ice at various places in the water cycle, with these processes happening in the blink of an eye and over millions of years. Although the balance of water on Earth remains fairly constant over time, individual water molecules can come and go in a hurry, but there is always the same amount of water on the surface of the earth.
Learn more!