New York Times Sant Ocean Hall review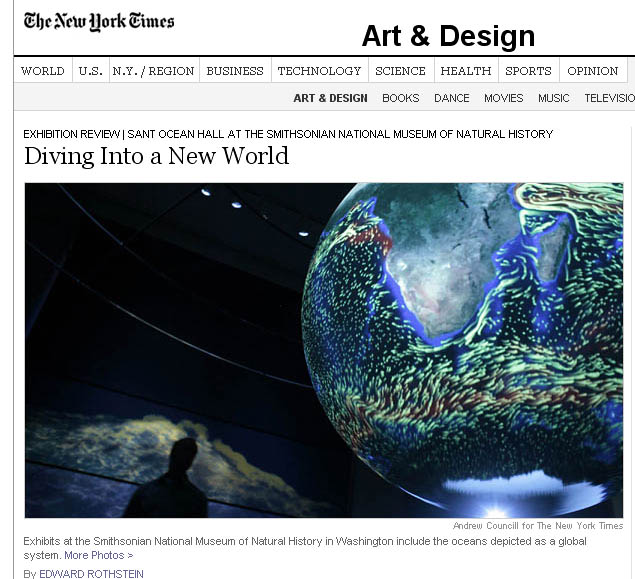 Time period shown: Modern
Pictured:
Visitor to the new Sant Ocean Hall at the National Museum of Natural History. Photo cortesy of the New York Times.
About this image:
The New York Times' review of the Sant Ocean Hall says the newly renovated Hall "
isn't just about 71 percent of the Earth's surface. It is the largest renovation in the museumís century-long history and a transformation of its largest exhibition space, making it as much about the museumís future as about the ocean's.
"
Read more
here
.
Did you know?
"
...In one long side gallery is a narrative history of oceanic evolution told through fossils, including, most dramatically, a wall on which the 'great dying' is displayed: 252 million years ago nearly 95 percent of all sea species became extinct. The cause might have been a volcanic eruption or an asteroid ó a disaster that dwarfs the more familiar disappearance of dinosaurs 65 million years ago. You proceed past a display laden with stone creatures, then pass a red barrier representing the catastrophe and are faced with the few survivors.
"